The Qasr al Hosn Festival demonstrates this glittering city is still connected with its roots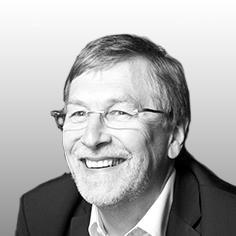 In Abu Dhabi, the sky is always blue and this year late February proved to be a particularly good time to visit the capital city of the UAE. Not only were temperatures pleasantly in the 20s but the Qasr al Hosn Festival was in full swing. Housed at the heart of the city in a site which includes the Qasr al Hosn Fort, Abu Dhabi's oldest structure with a watchtower dating from 1761, this festival is a wonderful celebration of the culture and traditions of the people of this city.
I have been to Abu Dhabi on numerous occasions over the last few years since we opened our studio there. However, it wasn't until this most recent visit, and in particular my afternoon spent at the festival, that I felt a real connection to the place. A sense of being somewhere with a clear identity of its own and a feeling of continuity with the past.
Young people, their eyes sparkling, were on hand to explain ancient skills and crafts or traditional construction processes
One can only be impressed by the numerous gleaming towers which reach up to that blue sky along Abu Dhabi's wide gridded streets, by the glamorous hotels with their exclusive restaurants, sky bars and pools, by the glitzy shopping malls offering every designer label imaginable, by the multitude of white domes and minarets glinting in the sunshine above the Grand Mosque, by Ferrari World and the great museums we all know are in the pipeline, by the F1 track and the amazing new six and eight lane highways vaulting across fancy bridges from island to mainland and then out into the unseen desert, concealed behind the vegetation within their irrigated corridors.
Impressive and wonderful as all these things are, especially when one considers that 20-30 years ago there was virtually nothing here but sand, there is also a sense that something is missing. For me, the elusive ingredient has been a sense of continuity with the indigenous people of this place, their own history and culture rather than that of Texas or California.
Visiting the festival (the entry fee was modest), I was struck by the large number of Emirati people there of all ages and their evident enthusiasm for what they were experiencing. Young people, their eyes sparkling, were on hand to explain ancient skills and crafts or traditional construction processes. Men in white robes ceremoniously paraded, often displaying weapons in a disconcertingly prominent way whilst colourfully attired young women shook their long dark hair in traditional dance rituals. Almost all of the activities being demonstrated were rooted in the history of Abu Dhabi and it is marvellous to see that they survive. Also, in a land of plenty, it is good that there was nothing ostentatious about this event. Every detail had been carefully considered and beautifully designed. For example, the ticketing and interpretive material was fully coordinated and put together using recycled materials.
Plans are afoot to conserve the Qasr al Hosn Fort and refurbish the adjacent Cultural Foundation building (designed by W. Gropius). Both of these important structures will become part of a new civic quarter alongside an area which has the potential to become a splendid open space in the heart of the city. This is a project which has the potential to transform Abu Dhabi and give this great new city another dimension and with that, a greater sense of its own identity. I for one look forward to that happening as soon as possible.
David Cash is chairman of BDP