Stonewall's advertising campaign has drawn attention to an important issue facing the construction industry today.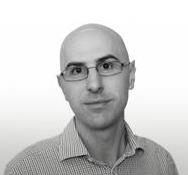 What does working in construction have in common with working as a Premier League footballer? Clearly it's not the average wage packet, so could it be they are both bastions of a macho culture intolerant of those who are different?
Last week, former Aston Villa player Thomas Hitzlsperger became the first footballer to have played in the Premier League ever to come out as gay.
And this week, gay rights group Stonewall began an advertising campaign against homophobia in the workplace featuring, among others, construction workers in hard hats.
According to the group, construction, alongside other careers like football, makes many gay and lesbian people feel unable to be themselves.
This is a problem for them but it is also a problem for the industry. As Skanska boss Mike Putnam pointed out in a recent column, attracting and retaining the best talent is one of the industry's most pressing tasks.
Making construction more appealing to gay people is part of that solution.
Will Hurst, assistant editor at Building