Until the pandemic it was presumed working flexibly was incompatible with efficient site operations, now we know different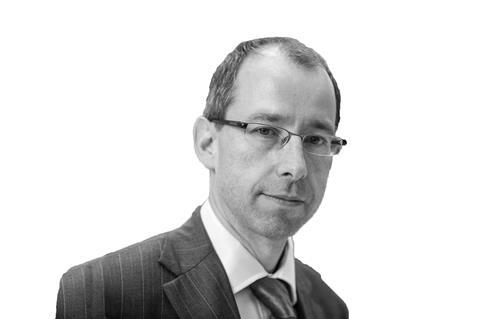 One of the most enduring effects of the covid-19 pandemic is expected to be the change in patterns of commuting and home working. A recent article in the New York Times argued that up to one third of US workers were able to work from home, and showed how the morning and evening peaks of road and public transport congestion had been significantly flattened, even where total travel volumes had returned to near pre-pandemic levels. That reflects the many more people choosing to travel at the time that suits them, rather than to meet an expectation of being at a workplace from 9 until 5.
It stands to reason that offered more flexibility, most people will take it. Personal autonomy is a key contributor to wellbeing. But until recently there were three main barriers to giving individuals in teams more flexibility in how they worked.
One was the lack of technology to make remote working effective. The second, and more significant, was cultural. It was generally expected that you should be at your workplace when you were being paid to be there, and there was often a distrust that individuals working from home would put in the same effort. Thirdly, it was felt that flexibility was just not possible in front line operational roles. As a result, until the pandemic only more progressive and trusting employers provided their employees with a high degree of flexible working.
What was needed most was a change in attitude, so flexible working was embraced rather than taboo
Construction is one of the industries that has historically struggled most with flexible working – indeed it was widely thought it was just incompatible with efficient site operations. But the pandemic forced such assumptions to be revisited. We have seen that sites can be operated very differently, without compromising output, and with better planning perhaps even more efficiently than before. The question now is, how to make this endure, and indeed can we go further in rethinking how construction projects are best delivered?
The Timewise Improving Flexible Working in Construction Report and Ten Point Action Plan, published today, is the first serious attempt to examine what can be done to bring flexible working into the UK construction environment. The initiative was conceived before the pandemic by Build UK CEO Suzannah Nichol, but the pilot projects were launched in the midst of it. The findings are hugely encouraging, and suggest that flexible working is not a trade-off between the needs of the project and the needs of individuals, but a win-win.
Take for example the experience of the pilot by Skanska UK on the Skanska Costain Strabag HS2 site, where they changed the focus to delivering outputs rather than time spent. A prevalent industry concern is that a focus on output will undermine safety, as a job is rushed. But the pilot had no safety incidents, near misses or Non-Conformance Reports, which was achieved through the team working more tightly together to schedule work based on the outputs to be achieved each day. Moreover productivity was felt to have improved.
While the study highlighted certain factors that make flexible working particularly hard in a construction environment, such as the mismatch of incentive between those hourly paid and those on fixed salaries, it also showed that quite simple changes could make a big difference for workers at no cost to site productivity. What was needed most was a change in attitude, so flexible working was embraced rather than taboo, and open communication in the team to seek to reconcile individual's preferences with the requirements of the job. As most flexible working decisions are taken on site, that also requires support for and training of site managers.
What is needed now is to translate these clear, positive messages into widespread adoption of change. The 10-point plan provides a blueprint that is capable of being applied by all organisations in the sector, big and small.
So why should you make the change? For me there are three overriding reasons why flexible working is a "must-have" for the UK construction industry:
To address the skills shortage in the industry by improving the attractiveness of working in construction. Once flexible working is adopted by a firm then it is an easy win to make that explicit in job adverts. One ask of the Construction Leadership Council is that it starts to measure the percentage of roles advertised on the Talent Retention Scheme as flexible;
To improve the diversity of the industry, recognising that lack of flexible working arrangements can be a particular barrier to women both entering and progressing within the sector; and
To enhance the wellbeing of all of those employed in the industry, including helping to reduce the shocking statistic of the number of construction workers who commit suicide – more than one a day.
There would be a strong case to seek these outcomes even if there was some cost in terms of the efficiency of site. The evidence from the Timewise pilots that efficiency might even be enhanced makes the case a slam-dunk.
Richard Threlfall is a partner and global head of infrastructure at KPMG IMPACT