The construction industry faces daily risk of fraud and corruption - particularly within its extended supply chain. So what do you do if you think you might have fallen victim to it?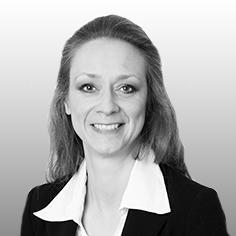 Recent reports, including last year's from the Chartered Institute of Building, have highlighted the risk to the construction industry of fraud and corruption. These are many-faceted areas of law which encompass criminal, civil and regulatory offences. The harsh reality is that businesses must be vigilant and prepared for the worst, and know what to do if they believe they might have been the subject of fraud.
The industry is arguably particularly susceptible because of its extended supply chains and use of multiple subcontractors and suppliers. As the supply chain increases there can be a correlating decrease in control and increase in the opportunities for fraud. So-called "supply chain fraud" takes many forms including over-invoicing, theft/substitution of materials, bid/contractor fixing and bribery/corruption.
Fraud/corruption is often discovered accidentally following a customer's complaint or when trying to tidy up paperwork. Suspicions should be investigated covertly and quickly. Unless your organisation has the expertise, investigations should be undertaken by external specialists to help you collate and assess evidence, and decide what to do next.
It might be possible to obtain orders to freeze the fraudster's assets and to permit you to search their home for evidence
Once you have confirmed your suspicions there are thorny issues to consider: should the matter be reported to the police or Serious Fraud Office? Are there any regulatory issues arising - for example, potential health and safety concerns? Will your insurance cover things? Practically, how do you get your money back? Your response needs to be co-ordinated and planned to protect the organisation's commercial position and reputation, comply with any regulatory/statutory requirements and seek to recover your financial loss.
You might wish or be obliged to report the incident to the police, but you will more than likely not get any money back by doing so. Civil claims offer greater control and a wider range of options. There are many different ways in which such claims can be brought and careful consideration needs to be given to the most effective means of seeking redress.
The complaint might involve fraud but, rather than having to satisfy the higher burden of proof required when alleging it, fraud can also often give rise to claims under the construction contract, which could allow you to go to adjudication. There might also be practical actions you could take such as rectifying past overpayment on an interim certificate by offsetting it against a future one, or refusing to pay for goods which are not delivered and rejecting those provided in breach of specification.
On the other hand, the damages available for fraud claims can be greater than those for contractual claims, and litigation offers remedies not available in adjudication. For example, it might be possible to obtain orders to freeze the fraudster's assets pending judgment and to permit you to search their home or premises for evidence or to recover stolen goods.
Bribery and corruption are particularly complicated areas of law. The Bribery Act 2010 introduced offences of corporate liability, meaning that where bribery is suspected the organisation's senior managers might find themselves facing criminal sanctions for failing to prevent bribery or conniving or consenting to it. There is a defence to the former offence if the organisation can demonstrate that it had in place "adequate procedures designed to prevent a person associated with it from undertaking such conduct".
If someone within your organisation has received bribes (for example, to secure a contract), you should be able to argue that that person breached their duties to you and should account to you for the money they received. Things get more difficult if the person cannot afford to repay it. There are circumstances in which you might be able to trace the bribe into another's hands and claim it back from them. However, the case law on this topic is not definitive and the Court of Appeal has recently called for clarity on the issue from the Supreme Court.
Often the fraudster will have passed the proceeds of his fraud to someone else, leaving himself ostensibly penniless. Claims may be brought against third parties who have knowingly received stolen money or goods or who knowingly assisted the fraud. Such third parties might, unlike the fraudster, have assets against which you could enforce a judgment. In the case of tracing claims, it might be possible to follow assets through the hands of many different people to reclaim them.
A case of suspected fraud well-handled minimises the impact on a business and deters future occurrences.
Sophia Purkis is a partner at Fladgate