The government still thinks build-to-rent can tackle the housing crisis - here's what the latest guidance means for housing and local authorities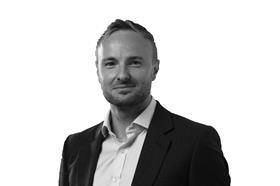 The government published its Planning Practice Guidance (PPG) on build-to-rent (BTR) on 13 September 2018. The positive tone incorporated within the draft PPG, consulted upon in spring, is retained and the government clearly remains supportive of BTR as a means to tackle the housing crisis.
This requires undertaking needs assessment as part of Local Plan preparation and, where need is identified, the inclusion of specific spatial policies to promote BTR developments. How need (and demand) is to be identified and differentiated from those seeking to purchase is not specified, and is likely to be a point of conjecture.
BTR benefits from its own class of affordable housing termed Affordable Private Rent (APR)
APR can be set at up to 80% of market rent (inclusive of service charges) and is to be maintained in perpetuity. The set discount is calculated (and recalculated) upon for each new tenancy or renewal – tracking market rental growth (or decline) within the development. Importantly, for maintaining operational standards and efficiency, both market and APR units should be managed by the BTR landlord.
PPG sets a national benchmark for affordable housing provision in BTR development
The Government confirms that 20% provision, in the form of APR, is generally suitable in any BTR scheme. This differs from the local plan position in many local authorities, which remain either silent on BTR or adopt higher affordable housing targets in line with traditional (build-to-sell) housing. PPG is clear that only where justified based on evidence from a local authority's housing need assessment and stated within adopted local plan policy, can the local authority seek to deviate from the 20% benchmark for provision.
PPG requires Local Plan viability evidence to justify local deviation from national APR benchmarks
Whilst silent in PPG on BTR, the parallel PPG on Viability sets a further requirement on local authorities that seek to deviate from affordable private rent proportions or discount levels set in PPG to justify this through Local Plan viability assessment (prior to inclusion with Local Plan policy). This creates a disjoint between the GLA's 'fast track' route target of 35% provision in London, and the national rate of 20% provision. In light of this, can the GLA really continue to enforce the 35% rate for BTR development?
Government encourages site/scheme specific flexibility in APR provision
Developers can seek to meet affordable housing requirements (by agreement) via a commuted payment (in lieu of on-site provision), or can deviate from the 20% benchmark by making a case on grounds of financial viability. Beyond grant of planning permission developers can also vary the proportion of APR units and discount offered on them (from market rents) across a development over its lifetime, as long as this remains consistent with the overall affordable housing contribution secured within the S106 Agreement. Ensuring such flexibility is appropriately reflected in the original S106 Agreement will be essential as provision against the original S106 will be monitored via an annual return submitted by the BTR operator to the Local Authority.
Restrictive covenants and clawback provisions
PPG is now clear that onerous covenants that restrict developments solely to BTR for lengthy periods, or in perpetuity, are likely to impede investment and delivery – given it heightens risk of inflexibility for investor exit should market conditions necessitate full or partial disposal (i.e. break up and sale). Such restrictions are therefore unsupported.
PPG instead recommends that Section 106 Agreements are structured to include a clawback mechanism to both:
Re-appraise scheme viability (to recoup affordable housing contributions) if private market BTR units are disposed of prior to the expiration of an agreed covenant period (although such an 'agreed' period is not suggested), which presumably closes a prospective 'loophole'; and
recoup the capital value of affordable housing provision if APR dwellings are disposed of for an alternative tenure (at any point in perpetuity). The clawback sum is calculated as the sale price of the APR unit being sold multiplied by the percentage discount applied from open market rent for the same APR unit (e.g. £500,000 * 20% = £100,000).
BTR operators have the final say on APR occupancy and eligibility criteria
In order to avoid lengthy negotiations and delay in the planning process, occupancy criteria and eligibility for APR will be subject to final determination by the BTR operator, rather than the local authority. The latter must take a 'reasonable' position in negotiating criteria and eligibility will not constitute grounds for refusal of planning permission.
Whilst local authorities should not have direct nomination rights from their statutory housing waiting list, they are encouraged to establish a local intermediate housing list, from which to identify prospective candidates for APR occupancy. In the absence of this list, PPG suggests that developers and authorities may consider 'assembling a unique dataset for the development' from which to identify candidates, which takes into account the local authority's housing allocation policies and considers any relevant potential candidates from the Statutory Housing list. Particular reference is made to the relevance of local residence or employment connections.
This suggests that the process of identifying, and agreeing, APR occupancy and eligibility criteria may become increasingly complex, as Local Authorities seek to exert greater pressure and influence on developers. Determining what constitutes a 'reasonable' position in negotiations will be important.
National Space Standards need not apply to BTR
PPG confirms that local authorities can dis-apply national space standards in particular locations or for particular development types, such as BTR, without removing optional standards across the entirety of the plan area.
Matthew Spilsbury is director, head of development viability at Turley