We spend more than 80% of our lives in buildings, so let's make them good places to be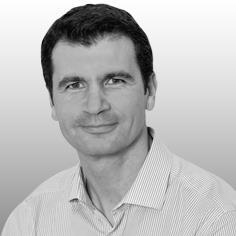 The unusually warm weather over recent weeks serves as a timely pointer to an area that is all too often neglected in the debate on the pros and cons of green buildings. As our London office heated up over the course of each day, you could see people starting to wilt, become disengaged and inevitably less productive. On the other hand, our visitors frequently comment on the lovely big windows, looking out onto the leafy London Plane trees of Store Street, and on our selection of indoor greenery and colourful office furniture, all of which make for a much more inviting and attractive space to meet and work.
It seems obvious that the way a building is designed and functions has a huge impact on the well-being and effectiveness of the people living or working inside it. But too often the debate around green buildings focuses on how quickly upfront investments in sustainability will be paid back through rents and running costs, rather than the real and lasting benefits to the people they are there to serve.
Too often the debate around green buildings focuses on how quickly upfront investments will be paid back
Thankfully, that's starting to change. There is a growing body of evidence from around the world that supports the correlation between the attributes of green buildings and improved workplace productivity, health and learning outcomes – which of course all have major economic benefits. And this is the theme of 2013's World Green Building Week (16-20 September) – five days of global activity by Green Building Councils in 98 countries and their extensive membership of more than 20,000 organisations right around the globe.
During the week, Green Building Councils and their members will highlight and debate the numerous studies that have emerged on this topic. These have suggested that office plants can boost productivity and creativity, and that better lighting, improved ventilation and the ability to individually control temperatures all help to raise the performance of employees. They note that something as simple as a window view of nature can help to reduce stress, while more natural lighting in hospitals has been shown to reduce patients' average length of stay. And they find that students' ability to learn is enhanced and their school attendance increased through better classroom design.
Something as simple as a window view of nature can help to reduce stress
Given the fact that we spend more than 80% of our lives within buildings – with the reality that for many of us, a lot of that time is spent in the office – it is astonishing that this issue isn't more mainstream in the business world. Perhaps one of the barriers to this has been the largely anecdotal evidence and inconsistent approaches of academic studies, that makes it hard to present a bullet-proof case in the boardroom.
World Green Building Week will mark the start of a new programme that aims to create a more joined up and rigorous approach to research on the health and productivity benefits of a sustainable built environment, the first outputs of which we hope to launch at Ecobuild 2014.
It's great to be able demonstrate the reduced operating costs of energy-efficient green buildings, but just a few percentage points improvement in productivity, recovery rates in hospitals or exam results in schools make even 30% savings on most organisations' energy bills look insignificant by comparison. Let's focus on the real prize of great, green buildings – they are simply better places for people.
Paul King is chief executive of the UK Green Building Council