We need a mechanism that will drive the retrofit market for years to come, not another cycle of boom and bust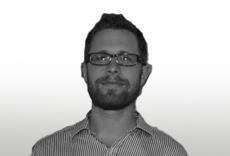 On Friday, we saw the announcement of a £125m cash-back offer to encourage householders to take up the Green Deal. You would perhaps expect the UK Green Building Council – long-time Pay as You Save advocates – to be absolutely delighted with this news, and in some respects we are.
We've long argued that incentives need to be put in place to get the scheme off to a good start, so it's really positive to see the government responding to industry feedback and putting in place a reward system that will make it more attractive to householders.
But I also have my reservations about this announcement. As a former student of economics, I'm naturally suspicious of anything that looks like it could lead to a cycle of boom and bust. So what we don't want to see with the Green Deal is a repeat of the feed-in tariff debacle that sees an initial bubble of enthusiasm that pops as soon as that early boost fades away. Short-term fixes don't do much to breed the kind of long-term business confidence and investment that's required to deliver improvements to 14 million homes.
Another slight uneasiness for me (harking back to those lectures on competitive markets) comes from the fact that the cash-back mechanism ties people to the Green Deal framework and those working within it, when ideally households should be encouraged to improve their homes' energy efficiency through whatever route suits them best. I'd therefore prefer to see government doing something to incentivise retrofit that is agnostic as to which mechanism a householder wants to use to go about it.
What we don't want to see with the Green Deal is a repeat of the feed-in tariff debacle that sees an initial bubble of enthusiasm that pops as soon as that early boost fades away
Finding the right way to do this is far from straightforward, particularly when there isn't a lot of appetite within government for regulation and even less for committing the Treasury to spending vast sums of money. That's why these kinds of "structural" incentives are being explored as part of one of our priority pieces of work at the UK Green Building Council at the moment.
We've assembled a group of industry experts from across the breadth of our membership – from retailers and contractors to social landlords and lawyers – to explore the issues thoroughly and to help government to understand which mechanisms are likely to prove most effective and practicable. Our task group – due to deliver its findings in early 2013 – will be looking at a wide range of options from minimum standards, differential stamp duty, and council tax rebates, through to more innovative ideas such as offering an energy efficiency feed-in tariff, or a cycle-to-work-style salary sacrifice scheme for retrofit. One of the key aims of the group is to find options that, while effective, deliverable and fair, also minimise costs to the Treasury (or even find ways to eliminate them all together).
Ultimately what I'd like to see – in addition to the cash-injection promised on Friday – is a commitment as soon as possible to put in place a mechanism that will be sustainable and will drive the market for retrofit for years to come. The large scale refurbishment of our buildings has huge benefits for jobs, growth, energy security and the planet, and should be a no brainer as a strategic priority for the government.
As the winter draws in, and energy prices rise, a commitment to decisive action could offer a much needed good news story, as well as helping to give substance to government's claim to being the greenest ever.
Richard Griffiths is policy and campaigns consultant at the UK Green Building Council