Tim Yeo remembers when sustainability was a dirty word for the business community. Now as an MP he sees the industry taking the lead and willing the government to do more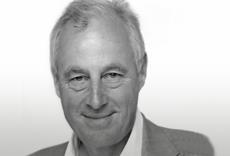 It is in the UK's long-term interest to decarbonise its economy and become more resource efficient and resilient. In the shorter term, increasing investment in green buildings and energy efficiency measures will provide a very helpful boost for the UK's building industry. The full economic potential of improving our energy efficiency remains untapped. Countries that focus on decarbonising their buildings and transport infrastructure, as well as their electricity generation, will enjoy a great competitive advantage going into the 2020s.
I first took an interest in climate change in the early nineties, when business and industry were largely hostile to the climate change agenda. Climate change and the solutions it needed were viewed as a threat, a potential burden and extra cost that would reduce profits.
However, now in my position as chair of the Energy and Climate Change Committee, I speak to a wide range of industry and business representatives and appreciate that they are now among the leaders in addressing the challenge of climate change.
The growth of low-carbon industries is a really positive story for the UK. However, the government must play a key role in setting the right policies to encourage low carbon investment, help ensure businesses move to low carbon business models, and that consumers make low carbon choices.
The green for growth campaign reinforces the idea that industry wants to take a lead in this work but that to do so requires a transparent, stable policy framework

Building's Green for Growth campaign reinforces the idea that industry wants to take a lead in this work but in order to do so requires a transparent, stable policy framework so it can sensibly and effectively manage the transition to a low-carbon future. Regulation and financial incentives are both useful in driving innovation and in the deployment of emerging technologies but must be clear and predictable.
Minimum energy efficiency standards and energy efficiency ratings and labelling schemes have been useful in raising product standards and consumer awareness. Display Energy Certificates are also an important source of information but it is a shame that they are only currently mandatory for public buildings over 1,000m2. Poor knowledge about the energy efficiency of buildings impedes much needed work in this area.
The government must think further about using other policy signals and levers to drive progress forward. People understandably dislike the hassle of home or office improvement work but further incentives, through council tax, business rates or stamp duty, would certainly sweeten the pill.
Building all new homes to be zero carbon is a big challenge but countries such as Germany and Sweden have led the way. Allowable solutions will help make this goal achievable but the construction sector needs much more detail from the government and fast. I understand proposals have included allowing the upgrade of existing housing stock or installing district heating. Retaining a link to the local area sounds like a positive move.
The building industry is right to press for answers. As with all sectors, regulations must take into account the investment cycle of construction projects and companies need clarity so they can plan ahead. The building industry is experiencing a difficult time so quick action from the government is required and could be a powerful driver for growth in the sector.
Those countries that decarbonise their economies will not only do the right thing environmentally but also reap a huge reward economically. Work on improving the energy efficiency of our built environment strengthens our competitiveness as well as stimulating
jobs and growth.
Tim Yeo is MP for South Suffolk and chair of the Energy and Climate Change Select Committee