In this week's adventure, construction's finest unite to battle invading Germans (or, at least, Boris' eccentric sense of humour), radioactive deer, and a 'giant silver turd' in the centre of Madrid. Plus, how attractive are you?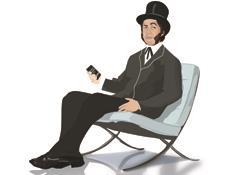 Protecting the weak
We like to think we can do some good for the industry here at Building, maybe even run to its rescue on occasion, but rarely is our effect so immediate as it was last week. One of my trusty hacks made some enquiries when he discovered CITB was seeking to have a tiny drainage contractor wound up for not submitting the required CITB levy forms. It was the final chapter of a saga that had been running since 2008 with multiple demands for the forms from CITB and even a statutory notice that was handed to the firm's lone director in person. But within hours of a few phone calls from my hack, the parties had patched up their differences and the winding-up petition was dropped. I'm thinking about buying him a cape.
Marauding invaders
London mayor Boris Johnson was on typically good form last week speaking at a launch event at University College London for a new built environment leadership programme developed by its prestigious Bartlett faculty. Asked to look ahead to 2050, he conjured up a vision of a city containing a tower looming three times the height of the Shard named after National Trust chairman Sir Simon Jenkins, where academics lobbied over the protected views of the ArcelorMittal Orbit, commuters travelled on Crossrail 5, and the government of the day continued to deliberate over whether to build a third runway at Heathrow. He also repeated an oft-used (and disputed) factoid, that London currently rates as the sixth biggest French city by volume of French population living there. "Any larger," he quipped, "and we'll have to make preparations for a German invasion." He assured listeners it was a joke. "Though I'm not sure the German ambassador saw it like that."
The romantic lead
Does your job attract the opposite sex? Many working in construction may suspect their role doesn't help on the dating scene. But male architects are, apparently, in hot demand. A survey by "thinking people's" dating site Drawing Down the Moon found "architect" was the second most desirable profession for women, behind perennial favourite the "doctor". Even "engineer" sneaks into the top 10 most desirable professions for women at number 10. Fewer construction professions make men's wish list for partners, with female architect the only one in the top 10, again at 10. The dating site explains architects are "perceived as stylish and cool", while engineers "know how to fix most things".
Clash of the titans
Competition between Spanish football titans Real Madrid and Barcelona runs very deep. As well as competing at least twice a year in a hotly contested match dubbed "El Clásico", the two firms are now competing off the pitch in the unlikely domain of stadium architecture. Within a fortnight both clubs unveiled plans to overhaul their stadiums last month and their differing approaches rather reflected their differing styles of football: Barcelona's plan was a subtle extension, whereas Real Madrid's plan entails submerging their stadium in a vast billowing envelope of bling, causing one wag on my newsdesk to comment: "Is this what Cristiano Ronaldo would look like if he were a stadium?" He wasn't the only one to take a dislike to Real's plans. The top tweet on the day of the announcement read: "A giant silver turd right in the middle of the city!"

Radioactive creatures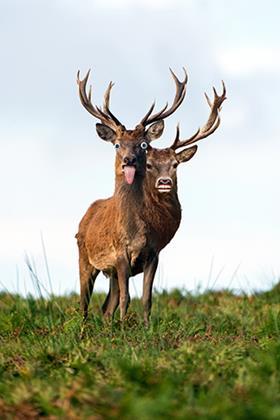 Just months into a renewed contract to manage Sellafield, the consortium of engineers Amec, URS and Areva has been hit with a double blow. Just last week elevated radiation levels caused the site to be closed to all but essential staff. This happened just as Sellafield was due to start a programme of culling a herd of wild deer that had become trapped between two of its perimeter fences. Could there
yet be a third crisis? Reports that the radiation spike will lead to mutant two-headed deer bursting through the perimeter fence to freedom are as
yet unconfirmed.
Send any juicy industry gossip to hansom@ubm.com