This week we get the popcorn and prepare for interesting views from the Shangri-La hotel, a novel rail scheme from China, the departure of what was once the world's biggest airport and some political intrigue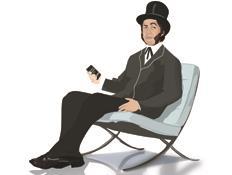 Room with a view
This magazine has tracked the troubled development of the Shard's Shangri-La hotel over the past year, after fit-out delays resulted in the opening date being put back repeatedly and a change in contractor in November from John Sisk & Sons to Chorus. The hotel finally opened last week with a whimper of a party and a potentially embarrassing flaw uncovered, according to the Financial Times. Apparently the building's multi-faceted glass facade acts like a series of mirrors at night and in some corners of the hotel guests can see straight into their neighbours' rooms. The newspaper's reviewer admitted, with embarrassment, he could see a couple getting ready for bed and straight into another's bed. Shangri-La said it was aware of the issue and blinds were available for privacy.
The Orient Express
Rail experts in China are said to be planning a rail line from the country's mainland to America. According to the state-run China Daily, "the project will be funded and constructed by China," although details "are yet to be finalised". The proposed line would begin in north-east China and run up through Siberia, pass through a tunnel underneath the Pacific Ocean across the Bering Strait, then cut through Alaska and Canada to reach the continental US. The line would run for 13,000km, with the trip expecting to take two days at an average speed of 350km/h (220mph). One can't help but admire the ambition, but when you consider that a flight from Los Angeles to Shanghai takes 13 hours, one wonders how they will demonstrate the business case.

The terminal
This month it was confirmed that Montreal-Mirabel airport in Canada - one of the world's most notorious white elephant developments - is to be demolished. The $1bn (£829m) airport was the largest in the world on its opening in 1975, but was shunned in favour of the more central Montreal-Dorval airport it was meant to replace. In recent years Montreal-Mirabel was downsized to a cargo and airport testing facility, but proved unsuccessful even in this guise. Owner Aéroports de Montréal bluntly said: "The land is worth more than the building." A warning for other remote airport plans like Boris Island in the Thames Estuary?

Primary colours
One candidate in next week's local elections will be familiar to some in the industry. Zaha Hadid Architects senior designer Matt Johnston is standing for a councillor role in Highgate, north London, for the Green Party. This career change is not without precedent, after architect and former RIBA president George Ferguson stood in (and won) the election to become Bristol's first city mayor in 2012. Johnston, however, doesn't have Ferguson's memorable penchant for wearing red trousers working in his favour.

How to train your dragons
Improving the industry's image and inspiring the next generation are firmly on everyone's radars, not least since the Construction 2025 industrial strategy made this a key priority. Developer Land Securities did its bit last week when it hosted a "Dragon's Den"-style competition between A-level students at London schools the Pimlico Academy and Westminster City School to see who could present the best masterplan for its Nova development site in Victoria. The winners were Pimlico Academy, who were awarded £50 iTunes vouchers. Let's hope their designs weren't better than the £400m designs Land Securities is already halfway through building.
Nights at the museum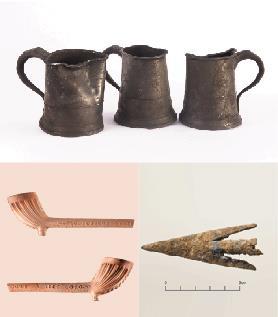 One upshot of the glut of infrastructure work taking place in London at the moment has been a boon in archaeological finds. Crossrail is forever finding historic artefacts in its dig under London, including Bedlam psychiatric hospital, Roman remains and the bodies of some 9,000-year-old Londoners and victims of the 1348 Black Death plague. Now Network Rail has revealed a host of finds unearthed during construction of its £6.5bn Thameslink Programme. These include medieval tankards, 16th century tobacco pipes and undated arrowheads [all pictured, left]. All the finds and records will be deposited with the Museum of London at the completion of the work.