Costain's CEO refreshingly forgets about Brexit, Lendlease's boss is on a well-earned break and another busy man has gone dog walking. Meanwhile, for those who are slogging away, the Spurs stadium is the place to be …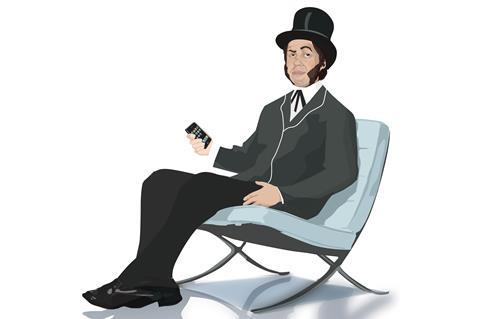 Blanking Brexit
It's vexing to the UK's political establishment (and the Daily Mail), but not everyone is in a tizzy about Brexit. Take Andrew Wyllie, chief executive over at Costain, who doesn't seem particularly bothered by the whole "leaving the European Union" thing. Regulatory demands were driving spending, Wyllie told one of my hacks last week as the contractor announced its first-half results, and there's its shift in focus towards exploiting the growth of technology in infrastructure, water and energy markets. OK, so Brexit: a good or bad thing, my colleague asked Wyllie. "We don't spend a lot of time thinking about it," he replied. "If only …", sighs the rest of the country, collectively.
A bit of 'me time'
Lendlease's chief financial officer for Europe, Tom Mackellar, was running through the firm's 2018 figures last week. Normally this is a job for Neil Martin, managing director of the firm's construction business in Europe. But he's on sabbatical and returns from a three-month break next month. When he gets back, maybe he could persuade Google to call its new headquarters in King's Cross something other than KGX1.
Following the money
A pal of mine tells me that his nephew has come down to London from Newcastle to, and I quote, "fill his boots". I always thought the "London's streets paved with gold" story was a tall one but it seems not. My friend's nephew is an electrician working on the Spurs stadium and is trousering more than £1,000 a week. He's also getting his accommodation paid for. I'm off to retrain as a spark sharpish before I head up to N17.
The best and brightest
One of my hacks was at the Vitra furniture factory in Weil-am-Rhein, Germany, recently. For those that don't have in-depth knowledge of the complex, the buildings have been designed by a who's who of architecture. There are projects by Zaha Hadid, Herzog & de Meuron and Frank Gehry. They're additions to the original 1981 scheme by Grimshaw, which was designed with a new factory and masterplan after a fire destroyed much of the site. The guide showing visitors around the site felt it only fair to point out a few facts: "Sir Nicholas Grimshaw is the only architect represented here not to have a Pritzker prize. But he is a Sir."
It's a dog's life
There are many pressures of working as a construction CEO, but when one of my colleagues approached the Construction Industry Council with a view to speaking with its chief executive Graham Watts, he was asked to be mindful of something very important. "He'll be around all day," the PR said. "Except for when he's out walking the dogs." It turned out Graham, a thoroughly decent egg, was up in the wilds of north Norfolk and sure enough, when he and my hack got round to chatting about insurance premiums the said pooches were barking away in the background. Giving an enthusiastic paws-up to their master's industry observations, no doubt.
No extra paperwork here …
Brexiteers oft claim leaving the EU will see us ditch all that Brussels red tape. Yet wading through the government's "no-deal" impact documents, the litany of new requirements for UK importers from the EU in the event of no deal includes a UK Economic Operator Registration and Identification Number, a requirement to ensure their carrier "has submitted an entry summary declaration at the appropriate time" and a suggestion that firms might want to appoint a customs broker and acquire logistics software, "which will come at a cost". So it seems we could be replacing one lot of bureaucracy for another.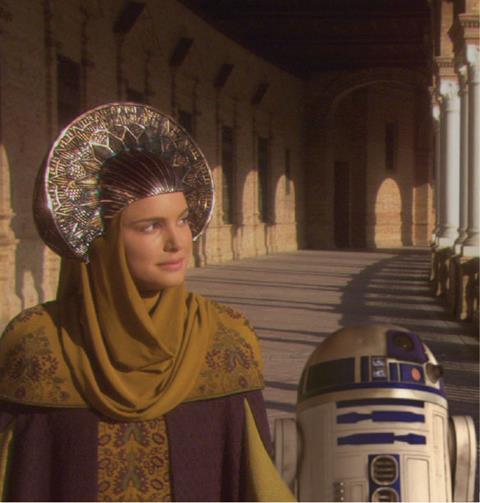 Star turn
The V&A's outpost in Dundee, built by Bam and designed by Japanese architect Kengo Kuma, is due to open two weeks tomorrow, with visitors able to see a costume from a Star Wars film, 2002's Attack of the Clones. Known as the travel disguise costume, it was worn by Natalie Portman's character Padmé Amidala and designed by Scottish costume designer Trisha Biggar. "I'm thrilled there will be a V&A in Dundee and am delighted that one of my costumes is going to be on display in it," she gushes. The Biggar the better, I say. I'll get my coat.
Send any juicy industry gossip to hansom@assemblemediagroup.co.uk