As digital technology transforms construction – especially now during the pandemic – does it also provide an opportunity for the sector to solve its greatest challenge: gender inequality, asks Dr Jenni Barrett from the University of Central Lancashire
The effects of covid-19 could change the make-up of the construction workforce forever.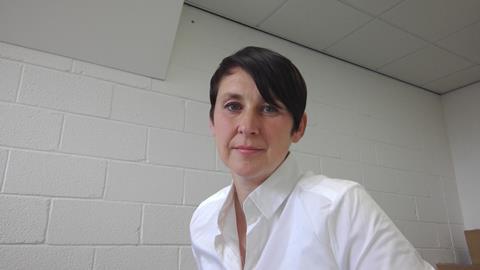 The construction sector's culture of long hours and presenteeism at work were among the barriers to women succeeding and staying in the sector, particularly when women still tend to adopt the larger share of care roles at home.
However, as the industry goes online and becomes more digital, those barriers could start to disappear, creating a more inclusive work environment. With most of the country now working from home, hopefully we will see companies start to embrace a more flexible work-life balance long-term, which would be positive news for women in construction.
The construction industry has always struggled to support women to enter, progress, and thrive in their careers. Women are poorly represented, with 19% of the professional workforce being female and less than 1% in construction trades. The sector is repeatedly the worst offender in UK gender pay gap data, where women earn only 76p for each £1 earned by their male counterparts.
Research carried out by the University of Central Lancashire (UCLan) found out that reports of a masculine culture in which women struggle to progress were validated. Our research found that women's contributions were frequently and consistently excluded from design and decisions.
Moreover, research conducted with the UCLan Institute for Research into Organisations, Work and Employment (iROWE) found that women who took career breaks, for example to care for dependents or family members, experienced difficulties in returning to work.
The construction industry is changing, as digital improvements replace traditional practices and working methods.
Online identities can assume any gender or none. As such, first impressions can be based on merit
Technological development presents further challenges for gender equity, as the qualities inherent in such entrepreneurship – wealth, growth, innovation, risk – are historically associated with masculinity. As a result, technological and scientific professions, such as engineering, automotive design and product design have been dominated by men and are perceived to be male-dominated industries.
Similarly, when it comes to learning new skills outside core working hours – aspirational labour which regularly leads to career progression – can be more difficult for women, who tend to adopt the larger share of care responsibilities.
The result is an industry still tailored towards men, rather than incentivising females to succeed.
Despite this, construction's digital future can also bring an opportunity for change. Researchers and professionals at UCLan are now considering ways that we can make the sector more inclusive.
Previous research certainly highlights the possibility for the digital environment to become a more equal one. Online identities can assume any gender or none. As such, first impressions can be based on merit, rather than a conditioned response to an individual's gender presentation.
In the emerging, digital workplace, traditional career structures are forecast to be less attractive and may no longer be the norm. Instead, construction companies might offer a new, location-independent flexible environment in which those women (and men) who support families might thrive. The construction sector's culture of long hours and being seen at work may finally begin to change.
To fully embrace the opportunities that the internet-enabled industry can promise, the digital transformation needs to be met by a cultural one to allow women (and men) to manage their home life commitments, defining new career and reward structures so that the best of construction's talent pool can deliver their best work.
To do this, gender equity must be recognised as a crucial element of any digital strategies. Universities too have a role to play. Future research will need male and female researchers to qualitatively investigate women's experiences of digital transformation, so that new policy does not homogenise women's experiences.
Dr Jenni Barrett is a senior lecturer at the University of Central Lancashire (UCLan)