Firm increases maternity and paternity pay
Wates says is revamping its policies on maternity and paternity pay as part of an ambitious diversity plan it wants in place by 2025.
The £1.6bn turnover contractor is aiming for 40% of its current 4,000 staff to be women in five years' time with a further 20% from BAME backgrounds.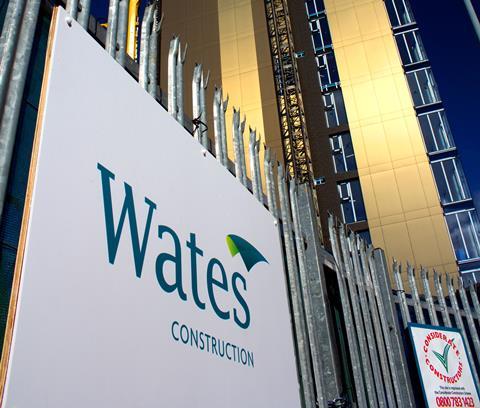 Wates said in order to meet these targets it is having to overhaul its current benefits package which will now see maternity leave increased to 26 weeks full pay as well as 26 weeks statutory maternity pay.
Paternity pay will also be overhauled, seeing a fourfold increase covering eight weeks while the firm said it would introduce carer's leave for the first time, allowing four weeks of unpaid leave in a year, and was including two weeks of full pay for bereavement leave.
The firm's group head of diversity and inclusion Nikunj Upadhyay said: "We know that one of the biggest reasons for gender pay gap is that women tend to spend more time out of work in their careers due to caring responsibilities.
"Family friendly policies enable more equal sharing of work. These changes reflect the needs of modern families and will help us develop a diverse environment."
The gender pay gap at Wates in the last set of published results, for the year to April 2018, was 37.5%. The UK average gender pay gap sits at 10%, meaning women earn on average 90p for every £1 that men earn. The average for construction is 28%.
Under its 2025 initiative, Wates said it wants 50% of its early careers intake to be female while 5% of new recruits will be career returners.