A lack of accountability is putting building performance in the UK well behind international operations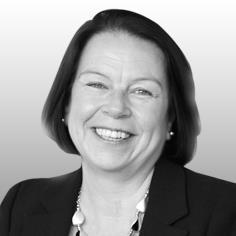 In practice the true energy performance of most buildings falls well short of the designed intent – the so-called performance gap. This issue is prevalent across all UK buildings, especially where the owner and operator of the building is not the same organisation as the occupier. Hence the reason to care about lower running costs and having the ability to do anything about them are disconnected. The tenants pay their bills regardless with little incentive to act more sustainably as they're often not in control of their energy consumption. Similarly, if the tenants continue to pay rent, the landlord seldom knows there is a problem.
Occupiers and landlords are increasingly leaving the running of their buildings in the hands of outsourced facilities managers. However, in the UK we struggle to find a facilities manager or even a maintenance engineer who knows how to operate buildings optimally, and our industry has resorted to using the 'lowest common denominator' of maintenance services.
In Australia, exactly the same type of fan coil unit and VAV buildings typically operate at 60/80 KWH/m2 whereas in the UK the figure is more like 180 to 240 kwh/m2. This is because in Australia the major tenant (the government) insists that a landlord operates their building to an energy efficiency target or pay the tenant a penalty. Australia uses the NABERS scheme which has transformed the property industry and has virtually eliminated the performance gap issue. This rating system actually requires buildings to operate at their optimal performance which results in lower energy running costs for tenants.
Even if the UK generates a labelling scheme like NABERS or encourages the uptake of Display Energy Certificates or VolDecs, we still need to find maintenance operators who know how to operate buildings to achieve the standards we set. The people with these skills have now left the industry and there is few training programmes in place to fill this skills gap.
We are in a situation where high quality buildings are designed for efficient operation but no one knows how to operate them! Many multi-let offices are left to deteriorate, as long as the tenants keep paying rent, until major capital expenditure is the only option.
Would you ever buy a new car and let it be serviced by someone who wasn't a car expert? Everybody talks about the 'performance gap' as if it's some mysterious event – but without the skilled operators our new cars are bumped along the road, never oiled, and left to rust, until somebody decides to commission a new one or do a major refurbishment. Therefore, is building performance in the UK really just a pipedream until we have mandatory operational ratings, providing owners and occupiers a common language for such discussions? Or can subjects such as sustainability, health, wellbeing and productivity gain drive the facilities management industry to start turning itself around and provide these skill sets we so desperately need?
Debbie Hobbs, head of sustainability, LGIM Real Assets