Four years after the government set us the challenge, we are now in a position to take industry improvement to the next level, says Sam Stacey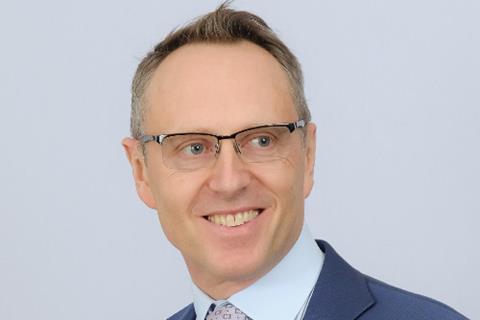 It was in March 2018 that the government approved the now-familiar programme of transformation for the construction industry. It was an historic package of investment from the public and private sectors in solutions to address market failures, aligned with a promise of changes to procurement policy.
The ensuing four-year Transforming Challenge comes to an end this year and a Transforming Construction showcase and celebration event will take place on 24 February.
Initial indications are of a high level of success, but we can look forward to the full reveal in February
The event will include the announcement of Frontier Economics' independent assessment consisting of the leading metrics of engagement with Transforming Construction concepts, procurement, investment and adoption, plus lagging measures of improvements in industry performance, project delivery and sustainability. Initial indications are of a high level of success, but we can look forward to the full reveal in February.
The vision for Transforming Construction was bold: to create an industry that wastes no time, energy or materials in delivering beautiful, sustainable and high-quality buildings; an industry where business relationships are long term and collaborative.
An industry where value to clients and building users is the driver of all decisions; where we harness the latest manufacturing techniques to assemble precision components in factory environments; where new technology, such as sensor-based control systems, enables ease of building operation.
And an industry in which workers have safe jobs, in which they feel proud to be addressing the fundamental challenges of our time.
We have come a long way towards achieving this vision. The Active Building Centre has bridged the "valley of death" between research and market application in the de-carbonisation of buildings. By integrating the capture, storage and control of clean energy, it has eliminated carbon emissions while offering a net reduction in lifecycle costs.
The Construction Innovation Hub has defined the value and platform approaches to construction, providing a toolkit to drive better social, human, environment and production outcomes from each investment. The portfolio of outputs from the other investments includes nearly 100 examples of new techniques applied to construction, such as AI, digital twins, offsite manufacture, investment models, sensors, energy piles and many more.
We are now focusing on the legacy of the programme. This will be all about dissemination and scaling of the techniques demonstrated so far, with the outputs being made publicly available as resources to use and learn from.
Organisations directly involved – of which there are more than 200 from commercial, academic and governmental sectors – will be well placed to adopt them into their working practices. They include a mix of recently established small and medium enterprises founded on the principles of transformed construction, plus large established players seeking to introduce new techniques to the design, procurement and delivery of buildings.
Far beyond this group, the legacy of Transforming Construction offers something of relevance to each of the quarter of a million organisations in UK construction. For those that have not been involved already, now is the time to pick up the baton and build on the foundations that the programme has laid.
As part of the process of identifying failures in the existing construction market, the programme has inspired the formation of new companies offering social benefit and sustainable revenues. Plans are under way to continue the work of the Active Building Centre through a new entity dedicated to enabling net zero in new build and retrofit.
The legacy of the Construction Innovation Hub is expected to include the formation of a new entity to facilitate the trading, configuration and assurance of buildings based on product platforms.
Having implemented the world's most advanced industry improvement programme, UK organisations are well placed to export new advice, services and products
Transforming Construction will have generated the need and opportunity for strategy houses to chaperone the procurers and suppliers through conscious adoption of transformed construction approaches, such as: the application of value concepts at development appraisal stage; the use of generative design in creating outline proposals; exploitation of the evolving product platform market, including net-zero carbon technologies; building configuration and site assembly; assurance and golden thread requirements; and application of the internet of things through asset production and operation.
The final set of opportunities arising from Transforming Construction lies internationally. One of the defined aims of the programme was to reduce the construction trade gap.
Having implemented the world's most advanced industry improvement programme, UK organisations are now well placed to export new advice, services and products. UK capabilities will be particularly valuable to those responsible for large-scale procurement programmes – public or private sector, but also to governments seeking to improve the societal outcomes from construction.
I look forward to welcoming as many people as possible to the event on 24 February, and encourage everyone to play a part in the long-term goal of transforming the construction industry.
Sam Stacey is challenge director, Transforming Construction, UKRI