Projects likely to lose a contractor millions of pounds don't always have 'failure' written all over them, but there are warning signs that should make anyone pause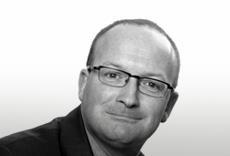 I've an old rule of thumb regarding quoted construction groups' involvement in "landmark" building projects: if architects' drawings of a glamour project are emblazoned on the front end of an annual report one year, chances are that it could make a serious dent in the business end of a subsequent report a year or so down the line.
Thus it was with German construction giant Hochtief's Elbe Philharmonic Hall in Hamburg. In the 2006 annual report, a full page visualisation by architect Herzog & de Meuron was dedicated to the "spectacular new landmark gracing the Hamburg skyline".
Six years on, the project again got top billing in Hochtief's recent half-year report, but in this case in reference to the losses the "unique" project had incurred amid construction delays and disputes. Financial provisions on the job contributed to an €85m first-half loss in the group's Europe division.
Hochtief is by no means alone in the construction world in losing money, and less sexy civil engineering contracts can often lose shed loads. But while building projects accompanied in PR blurbs by the words "spectacular" and "unique" may set the pulse rates of architectural journalists racing, they tend to get hearts sinking among more philistine financial analysts.
Take for instance John Laing Construction's "spectacular" Cardiff Millennium Stadium and its "unique" National Physical Laboratory. Together they triggered almost uniquely spectacular losses, which resulted in one of the industry's most venerable players being sold in 2001 to then little-known Irish concrete contractor Ray O'Rourke for £1. Now as privately-owned Laing O'Rourke, it turns over £3.3bn.
The stadium was given fulsome praise in Sir Martin Laing's chairman's statement in the 1997 annual report. But it involved a number of risks even before the contract was bid, according to the chief executive of a rival that shied away from bidding. Most critically, Laing agreed to a guaranteed maximum price job, at £100m, while the brief was only at concept design stage. Ominously, the Laing board of chief decision-makers was dominated by rugby fanatics, while industry gossip has long held that lower ranking quantity surveyors had attempted in vain to dissuade their superiors from making the bid. A dispute with the neighbouring Cardiff Rugby Football Club, with subsequent redesigns, and technical problems with the retractable roof helped push costs over £120m.
Projects accompanied in PR blurbs by the words 'spectacular' and 'unique' tend to get financial analysts' hearts sinking
Under the unintentionally ironic headline in the 1998 annual report, "Laing approaches the new millennium confidently", Sir Martin conceded that the Millennium Stadium had lost the group £26m. Even more disastrous was Laing taking on another fixed-price contract in its deal to build the PFI National Physical Laboratory, the brief for which appeared to defy the basic laws of physics. Seemingly unrealistic temperature tolerances required throughout the laboratories pushed Laing's estimated loss to about £70m.
These projects tend to share characteristics with other great problem contracts of the past, ranging from "Mad" King Ludwig's Neuschwanstein Castle to the Scottish parliament building. In no particular order, warning signs include: star architects (especially those who walk off, are kicked off or shuffle off this mortal coil in the middle of the job); megalomaniacal clients that can't make up their minds (particularly those made up of committees of politicians or councillors); projects with a deadline inherent in the title (such as "Millennium" although "Thameslink 2000" has seemed whimsical from the off); anything with "National" in the title; anything with "Stadium" in the title; and, particularly, anything with "National" and "Stadium" in the title (Wembley, for instance). Oh, and anything the Prince of Wales is likely to take an interest in.
It needn't always be that way, of course. Balfour Beatty managed to complete the Olympics aquatics centre on time and to budget and, by all accounts, managed to turn a profit. The portents were not promising. This was not just any starchitect (googling "prima", "donna", "Zaha" and "Hadid" generates 3,270,000 results); it was on a very fixed deadline; and the extending "wings" were a source of friction.
Of course in complex, tightly programmed projects such as this, the contractual terms had to be as water-tight as the pool and the budget and schedule had to have as much comfort room as Usain Bolt's winning margins. Contracting is all about risk management rather than monuments. Achieving both is something of a rarity, but in this case, the result, like pretty much everything at the Games, was a triumph.
Rio, take note.
Alastair Stewart is a construction analyst