What do proposed changes to the judicial review system mean for planning and procurement decisions?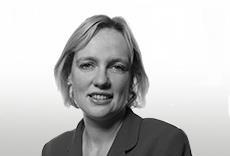 Proposed reforms to the judicial review system were published yesterday which include curtailing the time available to apply for a judicial review in planning and procurement decisions and limiting the scope to request a hearing in person by introducing a merits threshold. Claimants also face an increase court fees. The proposals are expected to come into effect this summer
These reforms reflect the government's firmly held view that too many unmeritorious judicial review cases are incurring too much time and cost for the courts system. Critics of the changes however have expressed concern about what they see as a symbolic undermining of judicial review as a mechanism for supervising the exercise of public power.
The question remains however how much difference these reforms will make in practice. The changes will cover planning, procurement and immigration cases only. Whilst they impose shorter timescales and some additional court fees on claimants they do not alter the fundamental legal principles which under pin this area of law.
Time will tell whether these reforms signal the start of a quiet storm of radical change in approach to judicial review challenges more generally – whether in due course these and other changes will be implemented for all types of judicial review claim – or if, in fact, this is simply a storm in a teacup.

Alison Oldfield is a partner in Eversheds litigation and dispute management group specialising in judicial review and public and administrative law matters