The first moves are being made to harmonise energy ratings for all non-residential buildings across the EU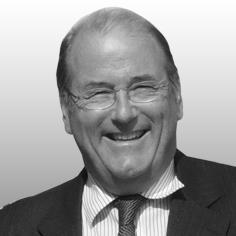 The European Commission is taking the first official moves towards harmonising energy ratings for all non-residential buildings throughout the 28 member countries of the EU.

Since 2005, all public and other large buildings visited by the public have been required to display their energy ratings prominently; however until now each government has been allowed to develop its own precise measurement scheme.

Consequently it has been very difficult to make accurate comparisons across borders regarding the relative energy efficiency of buildings. This has led to regular complaints from retailers, hotel chains and others seeking to develop international portfolios of buildings, that this means the value of such "goods" cannot easily be compared across international boundaries, in direct contradiction of the European Single Market concept.

This new initiative follows publication of a European Commission report on findings from energy audits and energy ratings taken in leisure centre buildings in seven different countries. The report, called STEP-2-SPORT, covers energy consumption, breakdown of energy use, energy indicators, energy ratings and conclusions relating to Energy Performance Certificates.

Despite very obviously different energy efficiency standards between leisure centres, researchers established that "the most common EP rating among the pilot facilities is C". Low final energy consumption per net floor area "does not seem to correlate" with high EP ratings.

This relatively high rating is, the report concludes, "a surprising result considering the main reason behind this project, which is that many sports buildings in the EU have poor energy performance".

All of this makes it "very difficult to compare the EPC results" of buildings in different counties.

So the EC has mandated its official technology advisory body, CEN, to "elaborate and adopt" common standards. These in turn would ensure consistency of energy labelling throughout Europe. While there is very limited pressure to try to harmonise standards across Europe's existing 230 million homes, powerful interests like the European Property Federation will welcome the adoption of consistent energy performance standards in most, if not all, non-residential buildings.
Andrew Warren is honorary president of the Association for the Conservation of Energy