Building skills capacity and a loyal and energetic workforce is the key to long-term success – yet the reality is that recruitment sites or job boards are no longer the only way to find talent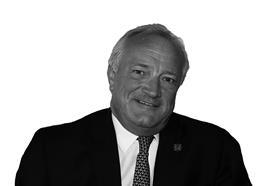 With so much focus on the need for new homes, recruitment in the construction industry has become a sore talking point these days, with a shortage of skilled professionals providing a real challenge for a field that relies heavily on its workforce. In a recent RICS survey 60% of respondents cited labour shortages as a serious constraint to growth, especially in the construction sector, whilst the Federation of Master Builders' recent quarterly assessment revealed that the shortage in certain specialist trades such as bricklaying and carpentry was at its worst since 2008.
Given we face an ageing workforce, there is no doubt that investing in the future is crucial for any business and the industry must take ownership and look to address the situation from the grassroots level. Building skills capacity and a loyal and energetic workforce is the key to long-term success – yet the reality is that recruitment sites or job boards are no longer the only way to find talent. So, what do housebuilders and developers need to do to find the best talent?
Apprenticeships
Employing apprentices can undoubtedly help meet the challenges ahead, and the recent profile-raising of apprenticeships by the government has increased the awareness of such entry-level schemes. Moulding somebody from day one means they learn and develop skills needed in the workplace and that specific team. They also become one of the most trusted and knowledgeable in the team as they are exposed to different areas of the business, learning different technical aspects of the job while also gaining a deeper understanding of the organisational and business drivers. By making the commitment to offer apprenticeships, firms also build up strong employee loyalty; and by investing in apprentices' careers there is an increased chance of up-skilling, and more importantly, maintaining highly skilled staff. Furthermore, by taking on local apprentices, the construction industry can help tackle unemployment within the boroughs they are operating; making a positive contribution to the area that goes beyond an improved built environment.
Similarly, graduate programmes offer construction companies the chance to address these skills shortages and obtain a loyal and motivated workforce – and as the first graduate to enter the Countryside graduate scheme back in 1980, I should know!
Community partnerships
Tapping into local communities and maximising local partnerships is another way firms can gain talent. Working with local authorities and housing associations could lead to construction firms and developers benefitting from a pool of talent where those that may join as an apprentice, an employee or through a work placement could cultivate worthwhile careers. In the short term, local employment through a partnership approach results in the addition of good quality workers who want to make a difference to their own community rather than impeding a project. Similar to the apprenticeship scheme, local employees have the opportunity to develop a range of specialist skills through community partnerships schemes, leading to a progression path in management which will take them as far as they want to progress to. What's important to remember is that housebuilders and construction firms need to commit to providing training as part of their S106 agreements – this is an effective way to secure local employment opportunities. This includes trainees employed on-site, as well as financial contributions towards training.
The old days of job ads in the paper or a posting something on job board are long gone. Housebuilders need to delve deeper and assess what skills they need and how best they can achieve this. Apprenticeships and local employment schemes through community partnerships need to be taken seriously and adopted at each and every project they undertake, making it a norm as opposed to an option – which could make a long-lasting impact on the industry. The sector needs to understand that building for the future is only possible if we also develop the next generation.
Postscript
Graham Cherry, Countryside Partnerships South