David Hurcomb knows as well as anyone that the recession's been an unhappy time for M&E contractors. But creating strategic partnerships may be one way out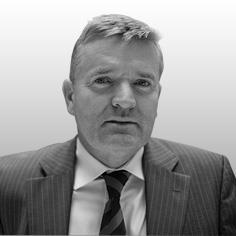 It has been a tremendously difficult few years, and the whole construction supply chain - including the M&E sector - has felt the full force of the impact. The market has shrunk dramatically, perhaps by 25% from its 2008 peak and as a result, the simple laws of supply and demand have led to a collapse in margins and a greater risk transfer from clients right through the supply chain.
Companies have gone bust on the back of a few bad contracts, with regional players in particular falling like flies. Even at a national level, firms such as MJN Colston have been caught out, and some - such as Mitie and Emcor - have decided to exit the sector entirely.
NG Bailey has not been immune. Our turnover went from nearly £600m pre-recession to around £460m last year. We made a loss of about £4m in the year to February 2011, though we returned to growth last year. There should also be a net increase in staff in the coming year, but during the downturn, we did have to make redundancies.
So it's been tough for M&E contractors to trade profitably, and it will continue to be - certainly for the next couple of years. Margins in M&E have historically been low, but in the past couple of years they have shrunk even further, to the point where on some jobs companies struggle to break even. We have also had the odd contract that has lost us money, jobs where we should have said no and walked away, but didn't.
Things have changed for main contractors, too. When the UK entered recession, many of them were insulated from the falling market. They were sitting on record order books and could re-procure at advantageous rates to maintain, or even enhance, their margins for a few years. Those days are over and main contractors are clearly feeling the pain now. Some are cutting jobs and reporting results well down on previous years.
Encouragingly, however, several chief executives at main contractors have approached NG Bailey recently to discuss how we can develop a more strategic partnership. They have concerns about the mounting costs to their businesses of failed M&E companies and want to create more sustainable relationships.
They recognise that innovation is at the core to stability, and that key members of the supply chain need to work collaboratively in the design and pre-contract phases to ensure the overall project design is the most cost-effective one.
I rarely meet someone who doesn't believe a collaborative approach is the best way to work, but few seem brave enough to put it into practice
Our work on Birmingham City University's city centre campus development is a good example of this.
Working alongside Willmott Dixon, our engineering, IT services, off-site manufacture and facilities services divisions are supplying the university with a complete design, build, operate and maintain contract. It also allows us to showcase the benefits of BIM on a large scale.
Of course, the advantages of a collaborative approach were well presented in the Egan report some years ago. I rarely meet someone who doesn't believe it's the best way to work, but few seem brave enough to put it into practice.
Staggeringly, some parts of the industry still don't think in this way and it's the companies that repeatedly use an "apparently" cheap entry price that will suffer in the long term. We have seen main contractors taking prices from some of our competitors at such ludicrous rates that it can only end in disaster.
More positively, now that the capacity of the supply chain has shrunk to fit today's volumes I believe we are probably at the bottom of the cycle. Things will pick up, but clearly it's going to be slow going.
The M&E specialists that will do best are those that can either bring competitive advantage to their core offering or diversify into new markets. At NG Bailey, we feel we have done both, gaining a competitive advantage through our technical design expertise, which includes enhancing our BIM capability; having the best trained workforce in our sector; exploiting off-site manufacturing techniques; and offering truly integrated whole-life solutions - including energy management.
We are also diversifying. Rather than being over-reliant on profits from the building sector - through our traditional M&E offering, which only a few years ago was responsible for around 80% of our turnover - we would like a much more even split between the building, infrastructure and services markets. Buildings still account for more than half of our revenue, but we can see strong growth opportunities in infrastructure and services. Achieving a more equal split in our work, and our profits, will make us much more resilient to any future downturns.
That, however, does not mean we will leave the M&E market - far from it. Our core skills in engineering are the key in achieving our long-term goals across many target sectors, including nuclear new build, energy management and the water industry.
So although recovery will be slow and the recession likely to claim more contractors, it is my view that the prospects for the industry are brighter than they have been for some time, especially for those companies that focus on what's key to the future of the M&E industry: collaboration and diversification.
David Hurcomb is chief executive of NG Bailey
Source
This article was originally published under the headline 'All together now'