Mipim delegates talk of activity picking up this year. Our man in the French Riviera reports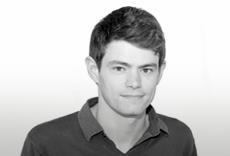 There was a mood of optimism in the air at Mipim this week, and that was not simply down to the fact that delegates from the UK had escaped to find some warm sunshine - or the ubiquitous alcohol and canapés, writes Iain Withers from Cannes.
Delegates were positive, saying there had been a pick-up in activity since the start of the year. "There was a lag after the Olympics but after Christmas things are starting to bloom," says Jonathan Clarke, principal at architecture practice Woods Bagot, pointing to the capital's residential and commercial sectors.
Matt Beasley, project director for Lend Lease's commercial-led International Quarter at Stratford, agrees. "After the Olympics it felt like the circus had left town, but now work is getting going. Stratford is the place to watch in London."
Beasley was also encouraged by a pick-up in commercial interest this year and the announcement of a couple of speculative commercial schemes, which are "green shoots" he says.
Mayor of London Boris Johnson attracted the usual crowds and launched an international competition to find developers and London partners to design and deliver a new "floating village" scheme in the Royal Docks (see opposite). He spoke with fervour of his two key infrastructure priorities: solving the problem of airport capacity around London and pressing forward on plans for Crossrail 2.
But there was also evidence of life outside the capital.
Crowds were seen at big events at the Manchester and Leeds stands. At the Team Nottingham dinner a major regeneration land deal and start on 200 council homes were also announced. There was even hushed talk around the conference about renewed UK nuclear hopes thanks to increasing overseas interest.
All in all there's an encouraging bustle and purpose around Mipim this year.