Agenda 15 is starting to make its mark in Westminster, but there is still plenty to be done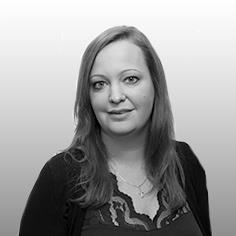 With the countdown to May's election now past the 100-day mark, the stance of the UK's political parties on key battlegrounds - including those affecting construction - is emerging with increasing pace.
So it's hugely encouraging to report that Building's Agenda 15 manifesto for construction scored its first major victory this week, in Labour's commitment to making housebuilding a priority focus for its proposed National Infrastructure Commission.
The move, which came alongside a promise by shadow chancellor Ed Balls to include a draft bill to set up the commission in the first Queen's speech, answers Building's call for national housing targets to be managed by an independent infrastructure body, to help push housebuilding to at least 200,000 homes a year. The importance of increasing housing supply far beyond current levels cannot be overstated: national headlines continue to highlight the housing crisis facing Britain, with an estimated 2,000 people marching on London's City Hall last Saturday to protest against the shortage of affordable homes in the capital.
Our manifesto - created after a year-long industry consultation - outlines the logic behind making housing a national infrastructure priority in this way: it would enable significant housing schemes to be considered for fast-track planning, and create a requirement for policy and funding to be flexed where necessary to ensure that independently set targets for building are met. For these reasons, Building strongly welcomes the Labour commitment this week.
Elsewhere, however, there is fresh reason for concern over the potential short- and medium-term knock-on impact of the election on capital spending. This comes in the form of fears surrounding the £2.75bn annual spend on the university estate: a pipeline which is far less headline-grabbing than housing, but yet is crucial to the UK's future competitiveness and also has the potential to be a catalyst for development in the UK's towns and cities.
Currently, universities fund the majority of their building work themselves - with a substantial amount of the income they use to do this coming from tuition fee surpluses. Spending on estates has increased since universities have been able to charge higher fees and, as research has demonstrated, estates have become a major driver in attracting students.
From an educational point of view, tuition fees are emerging as a heated battleground among the parties, with Labour saying it could reduce fees for students and replace the shortfall with a grant. But as yet, the party has not identified how it will find the money to do this. Whether or not cutting fees is the right approach for educational policy, until this funding position is clarified, the issue risks generating uncertainty among institutions over the amount of income they can commit to a pipeline of capital projects.
Given the time taken to get construction projects off the ground, this situation inadvertently risks creating a real hiatus in estates spending. EC Harris this week estimated that continuing uncertainty around tuition fees and grants could lead to a reduction of £500m to £1bn in capital spending a year. This would obviously be a blow to those working on university projects, but it also has a wider implication, as university developments are increasingly being seen as a spur to wider local regeneration and development.
So, amid the positive steps on housing policy, there is perhaps a timely reminder of the inadvertent effects political uncertainty can have on programmes which, when it comes to UK competitiveness, can ill afford to falter. For construction, it is also an early wake-up call to be mindful of the potential impact of May's polls on streams of work that may not seem at risk from the headlines on the breakfast news, but could be being jeopardised all the same.
Sarah Richardson, editor