For construction to hit the 2050 target everyone needs to radical rethink how they approach projects, Clare Masters warns
The covid-19 pandemic has proven that our industry – one that is traditionally slow to adapt – is able to pivot quickly to new ways of working. Now, as we recover, we need to turn our attention back to one of the other, critical challenges of our time: climate change.
Increasingly, we are seeing pressure from the government to demonstrate progress and commitment towards sustainability targets. The recent procurement policy note, Taking account of Carbon Reduction Plans in the procurement of major government contracts, is an important step on the UK's journey to zero carbon, requiring suppliers bidding for major government contracts to commit to achieving net zero by 2050 and publish a Carbon Reduction Plan by September this year.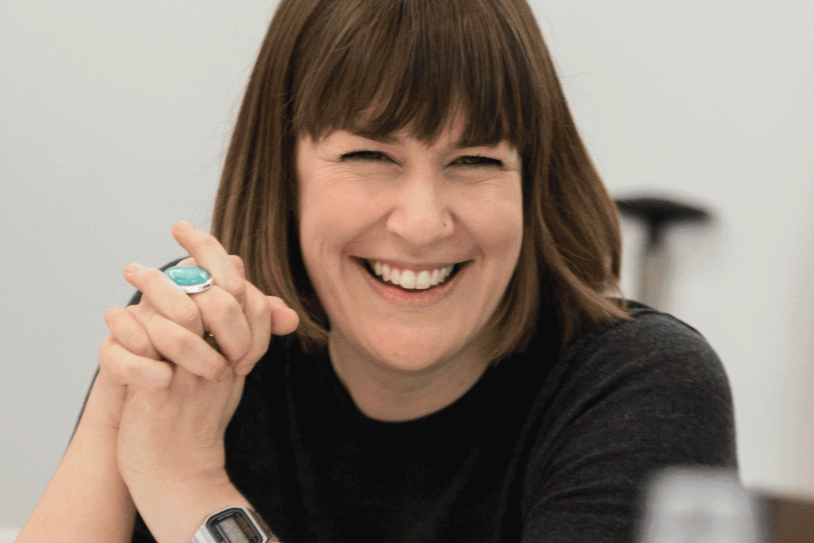 If we are to build a more sustainable future, we need to change our habits and take the same innovative and flexible approach to reducing our reliance on the Earth's resources, as we did to managing the impact of covid-19 lockdowns over the last 12 months.
At Wates, we have a target to become a zero carbon, zero waste and nature positive organisation by 2025, as part of our five-year environmental strategy. And, as we work towards this, we have to get creative as we strive for better ways of creating the places, communities and businesses of tomorrow.
> Also read: Government too 'timid' on net zero, climate advisors warn
There is a certain romance to building - from the moment the first safety boots reach the site, and the first brick is laid in the ground, invoking the excitement of a project under way, to unlocking the door of a finished project and seeing a design brought to life. But we need to put romance aside. We need to step away from the construction site, and we need to think about how we can build smarter and better.
One way of doing this is via off-site manufacturing. In recent years, we've seen more and more parts being engineered off-site. At Wates, one of the ways we do this is through our unique "Adapt" solution for schools. This solution sees 80% of building elements pre-designed in BIM, using standardisation and off-site manufacturing to not only minimise the resources required at the construction site, but also to deliver more energy efficient buildings by maximising the performance of the materials that make up the fabric of the building itself.
As an industry, we need to make better use of visualisations and the tools available to build a project virtually before boots are on the ground. This will enable teams to order exactly the right materials and, by building quality protocols into modelling, get construction right first time, reducing waste and the resources required. With the technology and abundance of data we have available, we should also be reporting upfront on the environmental impacts before, during and post-construction, so that we select the best, most sustainable materials for the long-term - not just those that offer the best value for money in the present.
Achieving the government's net-zero carbon housing targets by 2050 will require three homes being retrofitted with energy efficient improvements every minute
One of the biggest opportunities for our industry, however, in boosting the circular economy is in reimagining our existing assets. The theme for World Environment Day earlier this month was "Generation Restoration". And, although the focus was on our planet's precious ecosystems, there is a lesson to be learnt in the importance of looking after and reviving what we already have.
New buildings equipped with the latest innovations have potential to accelerate the transition to net zero. Yet, we cannot escape the resources that they require to build. If as an industry we are to support the government in reaching its target of net zero buildings, we have to think about improving our existing stock, focusing on retrofit solutions to make our homes and buildings fit for the future.
That's why, in collaboration with Energy Specifics, we are delivering a zero-carbon retrofitting service for social housing landlords. This includes a feasibility service, installing measures to pilot properties, large scale installation projects and on-going monitoring. Achieving the government's net-zero carbon housing targets by 2050 will require three homes being retrofitted with energy efficient improvements every minute. The challenge is immense, but the benefits could be huge.
So, as we tackle the climate crisis, we not only think about adapting the way we work, stepping away where we can from the traditional construction site. Crucially, we also need to think about adapting what we've already built, reinvigorating the built environment that currently exists to deliver lasting legacies for the places, business and communities of tomorrow.
Clare Masters is the head of environment at Wates Group