Iain Withers, our Englishman in New York, gauges the mood on the streets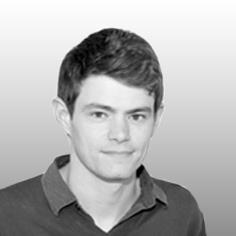 Donald Trump is New York's home grown monster. It's the city where he first made his fortune in property and it's home to his global multibillion-dollar business empire – a glittering backdrop to 14 series of his reality TV show The Apprentice.
And ever since his shock election victory, it's where he has been hunkered down picking a team to take over the White House in the new year.
Yet Trump's fellow New Yorkers have not embraced his rise. Its five boroughs voted overwhelmingly for Hillary Clinton over Trump.
While many around the world have sought to normalise Trump's victory, New Yorkers I've spoken to are not ready to forgive his divisive, xenophobic and misogynistic campaign.
Outside president-elect's Trump Tower HQ – a 1980s-built black and gold skyscraper on Fifth Avenue – protests have continued. Armed police have the building in lockdown, while officers are strung out for a block in every direction.
Protesters Richard and Samantha, New Yorkers in their 20s, told me it was important to speak out.
"I've felt a visceral need to express myself all week, to show that I'm not complicit in this," Richard says. Samantha says that as a black woman she is now more fearful of racially-motivated attacks. "I never felt safe in the first place," she says. "But there's extra vigilance from the moment he got elected."
Elsewhere, in a pedestrian tunnel between two Midtown metro stations, New Yorkers are posting thousands of Post-it notes reacting to the vote with messages of peace, love and solidarity.
Matthew Chavez, the 28-year-old artist behind this "Subway Therapy" initiative, says: "A lot of New Yorkers felt very destabilised. I wanted people to feel less stressed."
By Sunday evening over 8,000 messages had been posted. Proof of New Yorkers' ability to come together.
Iain Withers is Building's assistant editor (news)