If everyone pitches in, the effort required to breach the skills gap might be smaller than you think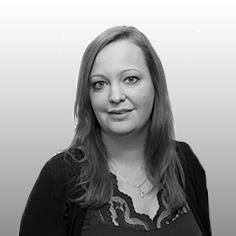 Warnings about the scale of the skills shortage looming over the construction sector have, over recent weeks, started to appear with all the regularity of severe weather alerts. The latest alarming forecast, published by the CITB this week, suggests that due to raised output projections, the number of workers needed per year between now and 2020 has risen by 8,000, compared with estimates made just last year. This, the skills body says, means a huge total of 200,000 new entrants to the sector will be needed over the next five years to meet demand.
On the face of it, this is an enormous number of people to recruit - and given the industry's track record on addressing similar warnings over the past few years, is a real cause for concern. Skills shortages were a backdrop to the last boom in the industry and also an uncomfortable spectre throughout recession, as professional bodies warned that a failure to appeal to young people was storing up problems for when the industry inevitably needed to recruit again.
Even if many individual companies - faced with staff redundancies and a battle to keep businesses afloat - could not countenance the possibility of inspiring the next generation of workers, there are numerous bodies and organisations - government included - which could have taken a much longer-term view, and put in place careers initiatives on a much broader scale than they did.
This short-termism on skills is an approach which, despite all the warnings, seems deeply ingrained in the industry. Research published this week by employment agency Randstad, which showed that construction and engineering firms were among the most likely employers to offer salary rises once workers receive a job offer elsewhere, rather than better rewarding them before, is testament to this mentality.
But, despite the apparent failure to address underlying skills issues over the past decade, the challenge to recruit the number of workers the CITB says is needed is not necessarily as daunting as the headline number suggests.
This short-termism on skills is an approach which, despite all the warnings, seems deeply ingrained in the industry
Research published by the Department for Business, Innovation and Skills in 2013 put the number of businesses working in construction and related services at 280,000. On this basis, simple maths suggests that if every company in construction - from a small SME builder to the largest multinational - were to inspire just one young person currently aged 14 to 21 to join the sector, those 200,000 workers could still be in place by the time they are needed.
Of course, demand for workers will not be spread evenly throughout professions and UK regions, making the equation slightly more complex. But the striking parallel between the number of workers needed and the number of construction businesses highlights the difference that can be made to the industry's future stability if individual firms act on even a small scale to appeal to potential workers outside of their next recruitment round. To that end, while the current situation underlines the need for a systematic approach to careers advice, such as that advocated by Building's Agenda 15 campaign, to underpin individual efforts and avoid this cycle repeating itself, the challenge for the sector right now is to develop quick initiatives that do not require months, or years, of focus groups and planning.
The recent call from chief construction advisor Peter Hansford for businesses to "adopt a school", and incoming RIBA president Jane Duncan's "#SeeMeJoinMe" Twitter campaign to encourage women into the sector are both examples of these kind of quick actions. Whether it's by joining in with an idea like these or by following your own, each firm should make it a resolution for this year to reach that one young person.
Sarah Richardson, editor