When setting out staged payments in terms of milestones rather than value, take good care with the wording, Lindy Patterson writes
An interim payment regime with reference to milestones achieved, rather than value, is not uncommon. It is often found in energy projects, for example, where these can include mechanical completion, testing, and commercial operation milestones.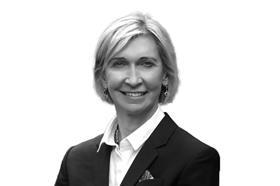 Disputes as to when or how such milestones are achieved are also relatively common. The Court of Appeal judgment in Bennett (Construction) Ltd vs CIMC MBS Ltd [2019] EWCA Civ 1515 looked at just such a dispute. It concerned a subcontract incorporating the JCT form for the design, supply and installation of modular bedroom units for a hotel. Bennett was the main contractor and CIMC MBS (formerly Verbus) the subcontractor. The modules were to be manufactured in China to a prototype and then fitted out at the factory under CIMC's supervision. They were then to be signed off and snagged at the factory before being shipped to the UK.
The milestone payment terms in the contract were as follows:
Milestone 1: 20% deposit on erection of modules
Milestone 2: 30% on sign-off of prototype room by Park Inn/Key Homes/Bennett in China
Milestone 3: 30% on sign-off of all snagging items by Park Inn/Key Homes/Bennett in China
Milestone 4: 10% on sign-off of units in Southampton
Milestone 5: 10% on completion of any installation and any snagging.
Bennett claimed the units did not comply with the contract and were never signed off in China. The main contract ended on the employer's insolvency and the units were never used.
CMIC was unsuccessful in an adjudication seeking declarations that milestones 2, 3 and 4 were not an adequate payment mechanism under the Construction Act. It had claimed that they referred to sign-off with no description of how this would happen or by whom.
This was on the basis that milestone 2 did not detail the timing of such sign‑off and what the sign‑off was
In a subsequent Part 8 application by CIMC, Judge Waksman found milestones 2 and 3 were too uncertain to represent an adequate payment mechanism. This was on the basis that milestone 2 did not detail the timing of such sign‑off and what the sign‑off was. He relied upon the fact that the specification also referred to sign‑off, which he considered meant some form of approval by clients.
On milestone 3 he similarly found too much uncertainty to enforce it. He said the criteria for sign‑off were far from clear. By contrast, he found the reference to sign‑off at Southampton simply meant proof of delivery of units. The judge ultimately found that two unworkable milestones rendered all of the milestones unworkable and the payment provisions were replaced in their entirety by provisions of the Scheme for Construction Contracts.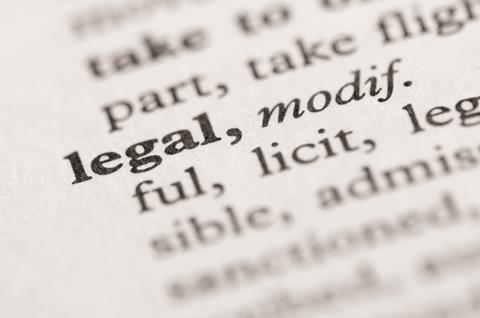 On appeal, with Lord Justice Coulson providing the leading judgment, the court took a different view. They took a broad view of the meaning of "sign‑off". They considered that the absence of a reference to production of a certificate or record of any sort meant there was to be no physical sign‑off. They found that if the contract had meant "sign‑off" to involve the production of an actual signed record it would have said so.
Even if it did require some formal acceptance by Bennett or the ultimate employer, the Court of Appeal found that CSIM would still be entitled to payment should it be able to prove that the units were capable of being signed off. On that basis the milestone payment terms were upheld.
CSIM became entitled to payment with reference to the value of works
The Court of Appeal's first finding as to what was meant by "sign‑off" might seem surprising to those involved in certification or approval processes, as generally a reference to sign‑off will be taken to be more than simply verbal acceptance. Judge Waksman had relied upon several additional references to sign‑off in the specification but the Court of Appeal found that there were numerous other contract references to sign‑off which were indiscriminate.
What is clear is that the Court of Appeal wanted to make these milestones work as, to quote Lord Justice Coulson, the effect of finding all of the milestones non-compliant with the Construction Act meant CSIM became entitled to payment with reference to the value of works. This could have given CSIM an entitlement to interim payments potentially well before the units were "signed off as complete". That, Lord Justice Coulson said, is "a significant reapportioning of the commercial risk to which parties had agreed".
Milestone payment drafting is often scrutinised and challenged. This is particularly the case where there are delays in achieving that milestone or where the contract value has been increasing but with no commensurate increase in the milestone values. As is shown here, the words have to be chosen carefully.
Lindy Patterson QC is a barrister, arbitrator and adjudicator at 39 Essex Chambers