We can't predict the future, but we can detect certain trends. Here are four that will fundamentally change the way we live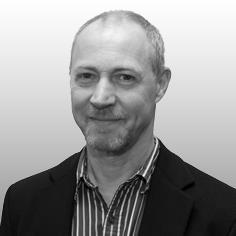 With May's election approaching the big question is what are the respective political party's priorities for tackling the threats posed by climate change? Politicians from the main political parties will be asked in the Ecobuild conference what their priorities are in three key areas:
How will the next government meet the twin challenge of providing new, low carbon power generation while keeping bills low?
Last winter saw catastrophic flooding and a recent Natural Capital Committee report highlighted how investment in England's natural environment would help reduce flooding. Can the next government take on these issues together with a long term national resilience plan?
Over the past five years the zero carbon homes agenda has virtually stalled as the government has been reluctant to burden house builders with additional costs. Can the next government meet the 2016 target and keep homes affordable?
Another huge question is Europe: many of the UK's sustainability policies have been driven by EU directives - would pulling out of Europe be bad news for Britain's environment?
For the first time Building and BD are hosting three debates each, Building will discuss its Agenda 15 manifesto for construction and how to re-energise retrofit and BD will tackle the emotive issues of high rise residential towers and housing design quality.
There is growing awareness that delivering environmentally friendly buildings is part of a bigger picture - these need to promote the wellbeing of occupiers too. This year we have invited two experts, designer Oliver Heath and Paul Dolan, professor of behavioural science to discuss how to promote wellbeing in the conference. Wellbeing is also covered in the Building Performance and Designing Better Buildings seminar streams. There is a new seminar stream dedicated to water and this year all the Ecobuild seminars are eligible for CPD points.
Thomas Lane, group technical editor, Building, BD and Ecobuild