Commentators across the country attempt to assess the impact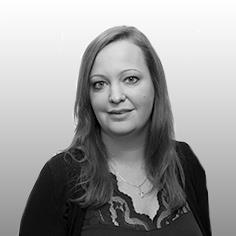 The national headlines have been dominated by one man this week, as commentators across the country attempt to assess the impact of veteran left-winger Jeremy Corbyn's emphatic victory in the Labour leadership contest.
For most business sectors there will be an instinctive sense of unease around a politician whose position on Europe is ambivalent at best. And for construction in particular, Corbyn's antipathy to HS2 sets him openly at odds with the industry. But given that an election is almost five years away, and it is far from certain that Corbyn will last long enough in the leadership to fight it, it is unlikely anyone in the sector will be particularly exorcised at this stage over what his long-term policies would have in store for the industry.
Instead, in common with large swathes of the electorate, the more immediate source of curiosity is what effect – if any – his role as leader of the opposition will have on the direction of the Conservative government. And in this respect, the presence at the dispatch box of Corbyn might just, against the odds, end up working to construction's advantage, in two policy areas at least.
Since the Conservatives triumphed in May's election, much of the industry has been frustrated by the new government's approach to two key challenges which Corbyn has placed at the centre of his agenda.
The first is the housing market; where despite significant successes with the Help to Buy initiative and planning reform, the government has failed to commit to an overall housing target and therefore to convince industry it will put further planning and policy reform in place that will enable industry to deliver the number of homes the UK is estimated to need.
In addition, the government's dogmatic adherence to Right to Buy, and insistence on cuts to the rents housing associations can charge tenants, in the face of warnings from housing associations over the impact of the sale of assets on their ability to raise funds for future development, has fuelled concern over the viability of delivering the 275,000 affordable homes the government claims it will build.
Corbyn's intense focus on the housing shortage will ensure continued public scrutiny of the government's progress towards this long-term challenge. Along with the possible election of Sadiq Khan, another politician with housing at the centre of his agenda, as London mayor, Corbyn's win will ensure that the government is pressed on a continual basis over how effectively its policies are delivering.
For most business sectors there will be an instinctive sense of unease around a politician whose position on Europe is ambivalent at best
The second area where Corbyn's presence could act to the sector's advantage is over climate change – with the industry's ability to help the UK meet its carbon reduction targets vitiated by the government's rout of policies and subsidies that advantage green retrofit and renewable energy. The election of Corbyn - whose passion to act against climate change was a largely unremarked differentiator against the other leadership candidates - could guard against the very real risk of this dropping off the national political agenda entirely.
A significant backdrop to both of these issues is Corbyn's advocacy of greater public spending to reinvigorate the economy. His plan for People's Quantitative Easing has been greeted with extreme scepticism by many economists, but it has not been dismissed out of hand. This fact, along with public momentum behind his campaign, means that arguments for direct investment in key infrastructure projects will continue to be heard in parliament.
Meanwhile, his high-profile support for victims of blacklisting – while likely to create nervousness among contractors who felt the spotlight on practices they insist are historic might have passed - will be welcomed by construction unions and workers and may eventually see a line drawn under the issue.
Whether Corbyn is in a position to put real pressure on the government in any of these areas hinges on whether the Parliamentary Labour Party will back him for long enough for the government to treat his leadership as a plausible threat - and that remains to be seen.
But at the very least, Corbyn has injected a different dynamic into politics ahead of the all-important party conference season and the government's forthcoming spending review. And if this rejuvenation of debate is one which lasts, it will be far from a disaster for the industry - even though it's perhaps unlikely Corbyn will count many construction leaders among his voters should he still be in post come 2020.
Sarah Richardson, editor

Building Live blog
Our inaugural Building Live debate explores what the government's spending plans mean for construction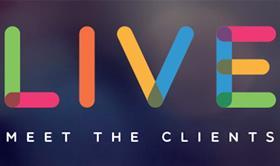 Last week, research published exclusively by Building showed that the value of projects put on hold each month has almost doubled in the last 18 months; a trend which, if it continues, could pose a real threat to firms still in the process of rebuilding their order books after recession.
The increase in schemes on hold appears to stem largely from clients' nervousness over the cost of building, with tender prices experiencing rapid rises that many QSs have failed to factor in to prices for jobs.
With clients across both private and public sectors in danger of being spooked by the rising market, the economic context which will be set by the new government's biggest spending announcement to date – a joint Spending Review and Autumn Statement on 25 November – will be critical to the industry's prospects in both the short and long term.
With George Osborne pledging a further £20bn of spending cuts, the climate set for private investment will become particularly crucial. And, given rising construction costs, the amount of money given to key publically funded programmes of work, such as school building and social housing, will be critical to their viability.
The implications for construction of this major day of spending announcements, which will frame economic and spending policy for the next five years, will be debated the very next day by some of the industry's key clients and their supply chains at our inaugural Building Live conference. To hear what they have to say and to join the debate, you can book your place now via www.building-live.co.uk.
You can book your ticket for Building Live online at www.building-live.co.uk/attend-building-live