Property is a surprisingly well-explored theme in William Shakespeare's works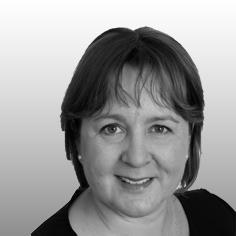 As we recognise the 400th anniversary of the death of William Shakespeare, otherwise known as the 'Bard' on 23 April, I'd like to take some time to reflect on the historical importance of one of London's most iconic buildings and how Shakespeare explored property themes in his plays.
The Globe Theatre, originally named the 'Wooden O' based on its perceived shape and the wooden building materials used to construct it, was stage to a large number of Shakespeare's most loved plays including Macbeth, Othello and Hamlet. In June 1613, the theatre was destroyed by misdirected cannon fire during a performance of Henry VIII but was quickly rebuilt. The Globe Theatre remained the home for Shakespeare's company until the closure of all the theatres under England's Puritan administration in 1642. Following its cessation, the theatre was demolished to make way for tenements in 1644.
Thankfully in 1949, the project to rebuild Shakespeare's Globe was realised by the American actor and director Sam Wanamaker after his first visit to London, and around 48 years later, after years of fundraising and research the theatre was completed, using techniques and materials which were scrupulously accurate to the original building. Green oak was shaped according to 16th-century practice and assembled in two-dimensional bays on the London Bankside site while oak laths and staves were used to support the lime plaster mix. The building was capped by the first thatch roof used on a London building since the Great Fire of 1666. Adapted to meet contemporary regulations with a fire proof barrier and external staircases, Shakespeare's Globe today provides a stunning example of the beauty of timber construction and historical assembly methods which pay homage to the world's most famous English language writer.
Let's now turn our attention to the Bard's many references to property explored throughout his works. As we search through a cast of soldiers, politicians, merchants, scholars, medics and law makers we find a surveyor to the Duke of Buckinghamshire in Shakespeare's Henry VIII.
"If I know you well, you were the Duke's surveyor and lost your office on the complaint of the tenants. Take good heed you charge not in your spleen a noble person and spoil your nobler soul." Henry VIII Act I Scene II
In Richard II, Shakespeare tells the story of a king who dares to violate his subjects' strongly held beliefs about rights in land.
"When we mean to build we first survey the plot, then draw the model. And when we see the figure of the house then we must rate the cost." Richard II Act V Scene V
Meanwhile, The Merchant of Venice explores the problem of inheritance and focuses on the different property obligations among family, friends and business associates.
"Nay, take my life and all; pardon not that; you take my house, when you do take the prop that doth sustain my house; you take my life, when you do take the means whereby I live." The Merchant of Venice, Act IV Scene I
It is clear that Shakespeare had detailed knowledge of property related issues as well as leasing, landholding and law. In fact, recent analysis of his will, which is on display at Somerset House, London, shows that in his personal life he was a business entrepreneur and property investor. For instance, as a shareholder in the Globe Theatre where many of his plays were written and performed, Shakespeare obtained a profit from ticket sales; an entirely new way of doing business at the time.
The link between property and Shakespeare is also present in the modern day. For example, The Pyramus & Thisbe Club set up in 1974 by leading party wall surveyors, got its name from the characters of Pyramus and Thisbe in Shakespeare's 'A Midsummer Night's Dream' in which two lovers are separated by a wall and come to a sad end as a result of the dispute between their fathers.
"Thou wall o wall o sweet and lovely wall show me thy clink." A Midsummer Night's Dream Act V Scene I
With such an influence upon the English language, it's easy to see why the Bard's legacy is still felt around the world today. As a property professional I appreciate the historic significance and structural beauty of Shakespeare's Globe but I also appreciate how many of his plays cleverly depict the interaction between people and property. Perhaps Shakespeare was a secret party wall surveyor in his spare time? I'll guess we will never know.
Helen Gough is head of JLL's Buildings & Construction team