The government is taking steps to make public sector work more accessible to SMEs. But there's a lot more to do - especially on procurement and ensuring prompt payment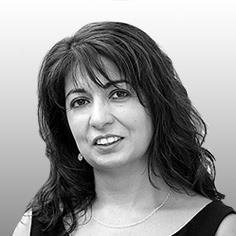 A key aim of the government's business strategy is to make government business more accessible to SMEs. It has committed that 25% of central government procurement spend will go to SMEs by 2015, either directly or through supply chains. When the coalition came to power, central government was only spending 6.5% of its procurement budget directly with SMEs, so this is an ambitious target, but recent evidence suggests that real progress is being made.
The results of a government consultation undertaken last year reveal that in 2012/13 the proportion of government spend going directly to SMEs had increased to 10.5%. It is claimed that this has been achieved through a simplification of the procurement process and greater transparency. For example, in 2011/12 the use of pre-qualification questionnaires (PQQ) for contracts under £100,000 was abolished and the government has published more and more information in relation to lower value opportunities on the Contracts Finder service and in its "pipelines".
The government has also sought to empower SMEs by setting up a "mystery shopper" scheme which enables supply chain members to disclose poor procurement practices. The scheme can also be used to notify the government client of any unfair payment practices by the main contractor and so provides another option for subcontractors in response to the prime contractor's late payment.
The government is consulting on a fair payment charter, but there are doubts as to whether such a document can have sufficient teeth
Despite this progress, the government has more work to do to improve the landscape for SMEs (and other members of the supply chain), particularly in relation to late payment.
Notwithstanding efforts to improve payment processes and expedite the resolution of disputes through the Construction Act, cashflow remains a key concern. The government recently carried out a pan-industry consultation on this issue and is consulting on a fair payment charter, but there are doubts as to whether such a document can have sufficient teeth.
Some of the further steps the government intends to take to assist SMEs are set out in a recently published document entitled "Small Business: GREAT Ambition". These include an intention to mandate prompt payment terms down the supply chain, which is something that we have already seen on public infrastructure contracts, with minimum payment periods for subcontractors and sub-subcontractors being specified. The increased use of project bank accounts will also provide greater comfort to SMEs that they will be paid on time.
The next year or so will also see major reforms to the public procurement regime, including legislation which abolishes PQQs on low value contracts below the EU threshold (£172,514) and mandates the use of a standard core PQQ for high-value contracts, with a view to cutting down on process.
In addition, EU directives are due to be brought into force in the UK this year to make the procurement process even more accessible to SMEs. The tendering process will be simplified through the use of e-procurement and by allowing bidders to self-certify that they meet the selection criteria at pre-qualification stage. Contracting authorities will have to justify why any contract over €500,000 could not be broken down into smaller lots and will no longer be able to specify a turnover of more than three times the contract value in the PQQ unless there are exceptional circumstances. These rules may also allow direct payments to be made to subcontractors.
The government has also extended the mystery shopper scheme to include "spot checks" of public bodies to ensure that their procurement is "small business friendly", and public bodies will be required to report their procurement spend with small business. The latter is already being reflected in public sector contracts – for example, by the inclusion of an obligation on the prime contractor to notify the public body of the number of any SMEs engaged by it or its subcontractors in relation to that contract.
While much has been done to make public sector work more accessible to SMEs over the last couple of years, there is clearly a lot more for the government to do if it is to meet its targets. To this end, there are likely to be significant developments in relation to public procurement and fair payment practices during the next year or so.
Sheena Sood leads construction, engineering and infrastructure at solicitor Beale and Company