Housing is driving construction's recovery, but inflationary pressures may squeeze both contractors and residential developers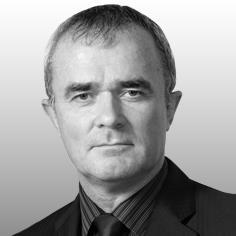 Throughout 2013, the London papers breathlessly charted the capital's continuing bull market in residential property sales.
Reports of large, top-end resi schemes selling out, off plan, within days of launch were interspersed with successive house price indices showing double-digit rates of growth in London.
While price rises outside the capital were much more modest, there's no doubt the residential sector was the engine of the construction industry's rebounding growth in the second half of 2013.
The residential pipeline is building up an impressive head of steam - official figures show new residential orders grew by 41% in the 12 months to October.
All the signs are that the housing market's momentum will carry on well into 2014, and that the demand for homes will take the gradual disappearance of the current ultra-cheap mortgages in its stride.
Commercial - costs under control but regionally split
Demand for commercial property is on the rise too, but the regional divide is as strong as ever. The recovery in parts of Scotland and Northern Ireland is at least two years behind London's.
In Scotland many developers have decided 'all bets are off' until after September's independence referendum
As a result commercial sector price inflation has been modest. A recent global study by Turner & Townsend found that the cost of building an office in a business district location in the UK has risen by only 4% since 2010 - while the comparable costs in India have risen 25%.
UK construction sector wages have barely risen for several years and there are pockets of spare capacity, so the report concluded that outside the South-east hotspot, construction cost increases will stay modest until the middle of this year.
That's particularly the case in most of Scotland, where many developers have decided that "all bets are off" until after September's independence referendum.
Resi's run could be stalked by input price rises
After so many years of a slow market and reduced supply, the residential sector is now suffering growing pains. Supply of building materials and skilled labour in the fastest-growing regions is struggling to keep up with demand.
That imbalance is slowly driving up input prices - and there is a danger these inflationary pressures will squeeze both contractors and residential developers, eroding profit margins and delaying completions during 2014.
Client/supply chain relationships have rapidly moved from the transactional to become relationship-based again as developers seek to secure capability and capacity from a reduced subcontractor base.
The winners will be those developers who had sufficient construction spend to keep their supply chain in place and did not over exploit their commercial leverage through the lean times. Those who took too great an advantage, or who are now running from a standing start, will face the greater challenge and construction risk ahead.
Steve McGuckin is UK managing director of Turner & Townsend