As the skills shortage worsens, the urgency of inspiring young people to get into construction becomes more critical. We should start by unabashedly proclaiming the social value of what we do - offering people a better quality of life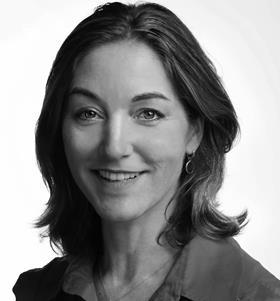 I have been suffering recently from a gentle forgetfulness, a side effect of my ongoing treatment. It's nothing terrible, just a bit of a wait for the name of the person I have met to pop back into my mind. A small price to pay to keep my breast cancer from returning. To combat any long-term deterioration, I have begun to learn Spanish. I went for Spanish because of the culture, the people, and a love of cycling in the Majorcan hills.
I see myself as lucky that I am able to pick a new skill not through necessity and without the expectation of long-term financial payback, but that's not the case for most students. Many will have started back at university in the past few weeks, most in the hope that their long and often expensive courses – whatever the subject – will be the start of a bright new career.
There are lots of reasons why young people are drawn to the building sector. Money tends not to be the overriding motivational factor – rather, it is the love of the subject, be it engineering or architecture, that drives most to sign up to (in the latter case) seven years of tough learning. Inspiring young people – especially young women – to take up careers in the industry is something that I have worked hard at, and having attended four events this week where I was in a minority of one is a stark reminder that we all have to do more to address the disparity.
How then as an industry do we help to inspire the next generation – and rebalance the workforce to better reflect the diversity of our wider workforce? For a start, we have to better explain the social value of what it is that we do.
When I founded dRMM Architects with Alex de Rijke and Philip Marsh, we set out to create architecture that is innovative, high quality and socially useful, bound by an aspiration to make things better.
Lofty talk, you may think, but I'm unashamed of trying, because as architects and engineers, we have the opportunity to encounter some of the most pressing social issues of our time. Take the current housing shortage, and the overpopulation that will increasingly become a feature of our 21st century lives.
As a country we need to accept that in order to meet the challenges of an increasing population, densification will be required, by building higher and more compactly. As architects, we can help educate and convince existing communities that densification doesn't have to mean compromise or loss of public space or amenity.
Done well, schemes can add to the local environment, with good public realm and better-shared outdoor spaces. Improvements in housing stock through clever use of space, light and dual/triple aspect can offer a much better quality of life within our homes.
If we are to inspire young people to choose our industry, we have to make our sector responsive to the needs of everyone
Our latest project, Trafalgar Place, was shortlisted for the Stirling prize for exactly those qualities. As architects, such recognition helps us to keep the faith and continue to tackle tricky issues such as re-housing, and to work out how we deal with compromises in the social mix as best we can – and within the constraints we are given.
I have been making a similar case for being socially useful at the HS2 design panel, of which I'm chair. We have been trying hard to act as a critical friend to HS2 for around a year now, and between us we have made some significant improvements already. To give you one example, HS2 will create some of the largest value contracts in UK construction history. Those contracts are the first step to ensuring that there is a cultural shift away from just buying on lowest cost, but valuing aspects such as great design, investment in skill, innovation and R&D.
The design panel has been pushing hard for a more generous weighting and focus on such issues. HS2 recognises that delivering a world class transport system starts with a clear vision and brief, and are well aware of the need to focus on future need and not just the job in hand. So when suppliers bid for work, they will also pledge to take on trainees, apprentices and graduates. It will of course come at a cost, which the government has to accept, and will take time.
Skills aren't just learnt overnight – as my Spanish teacher would confirm. But if contractors are judged on the quality of their design team and their commitment to R&D, a strong message will go out to the building industry that things need to change and that the lowest common denominator is no longer acceptable.
There is much to bemoan in building and infrastructure, but there is also much to celebrate. And if we are to inspire young people to choose our industry in the years to come, we have to make our sector responsive to the needs of everyone.
And as I now finally remember the name of the person it is whom I have just met (and write it down so I don't forget again), I must return to my Spanish homework. If only I could remember where I put it …
Sadie Morgan is a co-founding director of dRMM Architects. She is also the HS2 design panel chair and sits on the UK's National Infrastructure Commission