One thing is clear about the skills crisis in construction: if we don't act now, it will decimate our industry. Key to solving this challenge is investing in talent and enthusing young people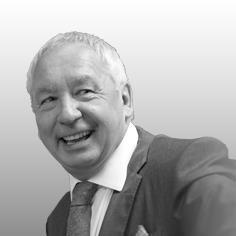 One of the greatest challenges facing our industry is without doubt the widespread shortage of construction skills. It is estimated that the industry as a whole needs to fill 182,000 jobs by 2018 in order to meet the UK's growing housing demand.
In a report by the Recruitment and Employment Confederation, the skills shortage in construction and engineering was described as "critical".
Earlier this year, Amanda Clack, president of the RICS, went as far as saying: "We are in the grip of our worst construction skills crisis in almost 20 years." In 2014, the construction industry generated £103bn - akin to nearly 6.5% of the UK's total output. With construction now employing 324,000 fewer workers than it did in 2008, a skills shortage in the construction industry is clearly bad news for everyone.
Thankfully, the need for investment is recognised.
We must face up to the fact that our industry is still perceived by some as a little old-fashioned
There are myriad stakeholders, including the Department for Education and the Construction Industry Training Board, doing significant work to address the skills shortage in the medium term. Short term though, it will be of interest to see how the impact of the apprenticeship levy will encourage colleges, universities and schools to align their skills provision to meet employer demand in the housebuilding sector.
However, our industry needs to look long term, and must work in partnership with government to set actionable, co-ordinated targets that will drive real change in the sector. Otherwise we stand little chance of accelerating the rate of delivery required to fulfill the UK's growing housing shortage.
The construction sector as a whole must energise more young people about the prospects of a career in construction and invest in apprenticeships across the sector. If no action is taken, we can expect the skills shortage to continue, with obvious implications for the wider economy.
Part of the challenge is ensuring that a career in the construction industry is seen as desirable by young people. Figures published by the Office for National Statistics earlier this year showed that wages were growing at 8.4% a year for construction workers, the fastest pace since 2001, and more than three times' the 2.4 per cent annual growth for the average UK worker.
Nevertheless, this does not change the fact that the industry as a whole is in need of an image overhaul. We must face up to the fact that our industry is still perceived by some as a little old-fashioned.
Though again, things are beginning to change. More and more construction projects are going "digital", with new mobile devices and software applications being incorporated into day-to-day use.
The industry needs to modernise - not only to fight the perception that it hasn't kept pace with the times, but to increase efficiency and make the most of the resources available to us. In October, Mark Farmer, the author of a government report into the industry, reaffirmed this view and said construction must "modernise or die" and that the problem was a "ticking time bomb" due to a lack of new entrants and an ageing population.
Regardless of how advanced the technology becomes, ultimately, it is the people that will address our skills shortage.
It's the reason why at Crest Nicholson we place a huge emphasis on our apprenticeship programme, graduate scheme and site management academy, giving our young recruits all the tools and opportunities they need to succeed.
Crest Nicholson employs 78 apprentices across distinct key disciplines including: bricklaying, buying, carpentry, electrics, drylining, decorating, plumbing and site management. In order to address the skills shortage in other key areas we are broadening our apprenticeship programme this year to include quantity surveyors and technicians.
Moreover, all Crest Nicholson apprentices are offered a fixed-term contract, during which they gain practical experience on-site which supplements coursework requirements for their NVQ qualifications. We support and encourage apprentices to graduate from the scheme with an apprenticeship framework at Level 3 and an NVQ. What's more, at the end of their apprenticeship, we go on to offer them a roadmap of further opportunities to develop their career and offer continued skills development such as a higher apprenticeship.
As well as more young people in general, we also need to attract more women into the business. Thirty-three per cent of Crest Nicholson employees are female - well above the industry average of 11%. However, there is much more to be done in order to attract a more diverse workforce across the wider housebuilding industry.
A report published by the CIOB looked at how to attract more women into the industry. The report disclosed that while UCAS has seen a rise in the number of women taking construction-related degrees, frustratingly these figures have not transferred into employment.
Last year the government launched a #notjustforboys campaign aimed at highlighting issues surrounding getting more women to work in industries including construction where they are under-represented.This is something we must build on.
Now is the time to invest in the future of our industry and ensure we are building the talent that will continue to provide the UK with quality housing for years to come.
Stephen Stone is chief executive at Crest Nicholson
Stephen Stone will be a keynote interviewee at Building Live on 29 November - sign up to attend now at www.building-live.co.uk