A commitment to wellbeing comes at a price, but it's well worth it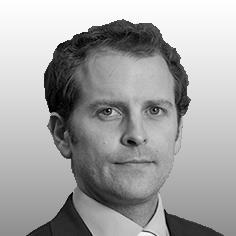 The link between commercial space and the wellbeing of employees is an increasingly important topic in the property and construction industry. So much so that it is the first item on the agenda of the British Council for Offices 2016 conference being held in Amsterdam in May. But what does it all really mean?
We all know that we have a skills shortage in our sector and that there is a war on talent. To attract the best, occupiers want to be able to demonstrate their commitment to staff wellbeing. This means offering high quality flexible workspace and associated benefits to meet the needs of a modern lifestyle whose boundaries between work and home are becoming increasingly blurred.
This commitment comes at a price, but the resulting wellbeing factor is worth it. There are positive gains all round; a reduced staff turnover and absenteeism and an attractive proposition for a potential new employee. It is not just hearsay; it has been well evidenced that staff wellbeing improves mental and physical health and employers want more of it.
The market has responded accordingly. Developers are hard at work promoting flexible space whilst ensuring that it is complemented by a range of facilities that will contribute to the wellbeing factor; proximity to transport hubs and social outlets including shops, bars and gyms.
Younger staff in particular want somewhere in the office to call home - where they can sit each day, close to their team
There is also the option for staff to choose and influence their working environment, from their seat in the office to personalised preferences for temperature and lighting.
The physical location of buildings also forms part of the wellbeing agenda. Businesses need to consider sites that help staff to manage day to day life responsibilities; housing availability and costs, childcare arrangements, leisure facilities, schools and access to public transport.
The buildings themselves must also fall under the spotlight. They need to be designed to allow 24/7 accessibility to accommodate the lifestyle of today. Staff may want to change their working hours to avoid traffic, take time out of the office or come in at weekends to finish a project. This approach has cost implications too as areas such as heating, lighting and accessibility need to be taken into consideration.
Co-working locations are also on the rise, where well established firms share space with smaller companies as well as start-ups. This shared approach can go some way to alleviating some of the cost implications in delivery of the modern day workspace. Facilities can be more effectively planned, funded and utilised, with features such as communal dining areas, rooftop gardens and large atriums being incorporated into the design.
However it appears that we can be too flexible in our approach to office design. Market feedback reports that when designing space there seems to be a generational divide. Younger staff in particular want somewhere in the office to call home - where they can sit each day, close to their team. The market therefore seems to be calling for a hybrid between hot-desking and fixed desking, to cater for everyone's needs.
Flexible working is great and access to 24/7 technology has reportedly resulted in improved mental health in the workplace. But there are signs that the permanent 'switch on' means that we are forgetting how to 'switch off' and this is affecting our mental health in a less positive way. I'm sure that the next item on the wellbeing agenda is how to ensure that staff learn how to switch off before they shut down.
Anthony Chudleigh is a senior project manager at RLB