Politics can be vicious down under, which may be good for democracy, but does not help the sustainability agenda one bit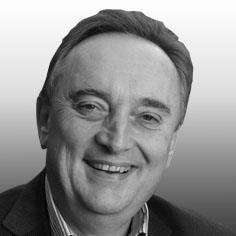 It is my last day of a 10 day visit to Australia, during which I have endured merciless sledging about the cricket, 39 degree temperatures and great hospitality from my partners Net Balance and their numerous clients over here.
I also saw my first wild kangaroo despite having visited this country many times.
During the week I engaged with a number of institutions including government organisations, rail and infrastructure bodies, the Royal Melbourne Institute of Technology, private sector clients and the development authority and organising committee responsible for the 2018 Commonwealth Games on the Gold Coast.
I am also delighted to report that we received the green light to develop a Supply Chain Sustainability School in Australia based on Supply Chain School in the UK.
The right wing is currently in the ascendancy, meaning I need to advise my public clients to adopt a different language
We start work in January with a view to launch in June/July 2014.
Politics play a big part in daily life here, political debate can be pretty vicious and the main parties seem to be much further apart than we experience in the UK these days.
This may be good for democracy but it does not help the sustainability agenda one bit.
As political power lurches dramatically from left to right, opinions on sustainability issues vary significantly, making it very difficult for public bodies to develop long term plans or investors to make decisions.
In the UK, all the main political parties claim to be green when it suits them and generally do the minimum they think they can get away with when in power.
This is not perfect but at least it is relatively consistent.
Australian politics has some serious climate change deniers and some equally zealous people pointing to the recent catastrophic bush fires in the Blue Mountains inviting the opposition to wake up and smell the coffee.
The right wing is currently in the ascendancy, meaning I need to advise my public clients to adopt a different language.
To paraphrase the iconic Basil Fawlty "don't mention the S word". If you ask a politician if they support efficient use of resources, jobs and economic growth, most will say yes.
For me this is simply the three pillars of environmental, social and economic sustainability.
As well as language, it is necessary to take baby steps towards a more sustainable future, using a maturity model to develop objectives over time, making sure the supply chain is able to compete and not to add cost.
The opportunity for massive leaps into aspirational goals such as those taken by Unilever, Marks & Spencer and Anglian Water are not going to happen here in the public sector.
Companies are a different story and I applaud the ambition of companies such as Lend Lease, who have committed to their Barangaroo development in Sydney to be carbon neutral, water positive and with unprecedented social and economic goals for local and indigenous employment.
Despite the political turbulence, Lend Lease clearly see competitive advantage in sustainable developments and are prepared to make bold commitments.
They are also a leading light in the Australian Supply Chain Sustainability School. They will need it to fulfil their own objectives but they are also willing to collaborate with other partners over here such as John Holland, Mirvac, Tenix, AGIC, Leighton Contractors, Transport for New South Wales and Sydney North West Rail link.
So 2014 should see really exciting developments here driven by private companies and despite the actions of government.
Shaun McCarthy is an independent adviser, author and speaker in the field of sustainable business policy and practice