Real sustainability means a built environment that can sustain its current, and future, population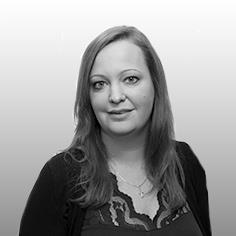 The young architects featured on Building's cover this week have grown up with an awareness of sustainability of the built environment as an ever more pressing issue which needs to be addressed for the protection of current and future generations. For this group of professionals, however, sustainability does not mean the "eco-bling" of a decade ago, or even purely green construction, critical though reducing the built environment's carbon emissions is to meeting global aspirations for a cleaner planet. Instead, for them, and many of their generation, built environment sustainability means something broader and more fundamental: put simply, a built environment that can sustain its current, and future, population.
For this ambition to be met requires emphasis on scale, affordability and quality, as well as the underlying issue of the impact buildings have on the environment. And in the UK, no sector epitomises the modern sustainability challenge, and its urgency, as much as housing.
The shortage of housing in the UK is well documented – in London, this shortage has already created an affordability crisis, and there is every likelihood this will soon follow in other areas, particularly in the South-east.
The obvious need for more homes, and for faster, cheaper construction, has led to a fresh raft of prototype buildings using off-site techniques. But the entry of several well regarded architecture practices, including Rogers Stirk Harbour + Partners, into this market, is also a giveaway sign that clients and consumers are demanding quality, at the same time as affordability.
The sustainability of new or expanded developments is intrinsically tied to related services – school and healthcare provision, and infrastructure
Tony Pidgley, the Berkeley chairman, writes this week (here) that "good housing starts with recognising that every house is someone's home", and that developments need "a vision for the community". It may sound obvious, but understanding what makes good housing - which was the subject of the opening session at the Ecobuild conference in London on Tuesday – is crucial to ensuring that the longevity, or sustainability, of new developments is not compromised in the rush to meet demand for volume. It is also, incidentally, why the current debate around the regeneration of the UK's poorest estates is more complex than many within Whitehall would like; as housing estates which are deemed "worst" in every other respect can, and do, still contain communities of people who would rather live in hostile, run-down environments than be separated from each other.
Fostering community is one respect in which the design of housing developments can improve the wellbeing of occupants, particularly those who would otherwise face isolation. And, with the growing awareness of wellbeing seemingly mirroring the growth in environmental awareness a decade ago, designing for wellness of residents is set to become central to creating "good" housing. Light levels, air quality, and space standards will increasingly be challenged through this lens as that awareness grows.
The sustainability of new or expanded developments is also intrinsically tied to related services – school and healthcare provision, and infrastructure. This is hardly a new idea, but with the pressure on housing provision in London, in particular, the connectivity of new developments to centres of employment will take on increasingly greater importance. This is particularly the case with rail links, if housing growth is not to undermine sustainability in its narrower, environmental sense by forcing residents into greater car use.
Speaking on the housing panel at Ecobuild, the Observer's architectural critic Rowan Moore likened the challenge of co-ordinating the UK's approach to housing so that it addresses the availability and affordability crisis, to the scale of co-ordination and effort that was needed to stop the River Thames being filled with sewage. And his point is only strengthened when this modern day vision of sustainability is considered.
If the UK's housing stock is to be sustainable, industry and political leaders will need to find a way of taking on board an entire package of considerations that encompass scale, affordability, quality and connectivity. That can only happen through collaboration, and far greater policy co-ordination around housing, planning and welfare than has been evidenced in any government in the past 60 years.
Sarah Richardson, editor