From a granular level to grandioise world-changing possibilities, this year's Autodesk University conference whipped up notion that the way in which the built envionment is crafted could be altered signficantly, writes Jamie Harris
Those who have seen the BBC's self-deprecating mockumentary W1A – a sitcom that uses the over-worked phrases spoken at strategic levels within the modern workplace to great comic effect – will be familiar with the various sentences that are repeated so quickly that they lose all meaning. And it translates across sectors, where phrases that were once used to describe clear ideas become buzzwords. One W1A quote that encapsulates this perfectly is uttered by several characters describing the BBC's More of Less Initiative – in essence a cost-cutting programme: "The fact is this is about identifying what we do best and finding more ways of doing less of it better."
During the opening keynote of this year's Autodesk University conference, held in Las Vegas, USA, the words More, Better and Less appeared across the mile-wide screens. On face value, more buzzwords. But what Autodesk CEO Andrew Anagnost wanted to convey was that the future of automation has a three-pronged consequence to the built environment.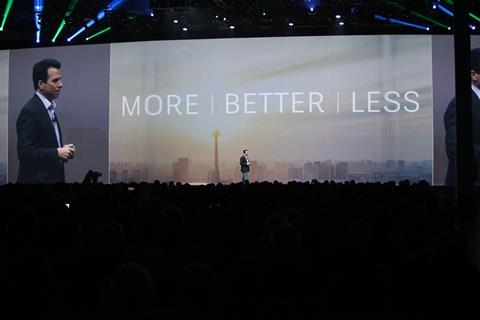 The fact is, this is about doing more of what we do well, better, with less resource. And that spare resource? Well, that can be put to use to do more of something else, or to do something else better.
It's a comprehensively positive vision that has been painted. Anagnost wanted to dispel myths. He said: "Our ability to predict the future isn't necessarily all that good, but our ability to worry about it is exceptional."
Contrary to research suggesting hundreds of thousands of jobs will be lost through automation, robotics and artificial intelligence, this current iteration of the industrial revolution will continue to create more jobs than its previous iteration. They'll just be slightly different jobs, with different skillsets.
The opportunities are plentiful – so plentiful, in fact, that it can be incredibly overwhelming to comprehend just how all of these technological advances can impact the built environment given the existing challenges within the sector, as well as the interaction with other advances as they all charge towards market at a frightening pace.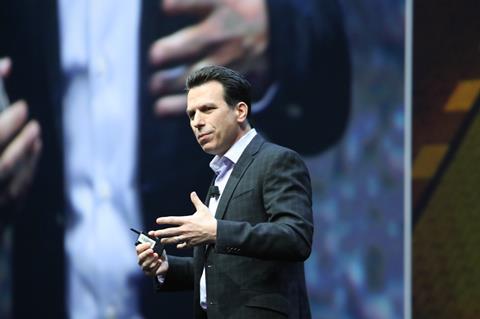 You can let your imagination run wild. At a granular level, using virtual reality technology to test out a BIM model, or using machine learning technology or generative design could cut hours of work time. Teams might spot a flaw in the ductwork system before it's installed; it could allow for software to generate several office layout options that takes into account predetermined factors such as light and airflow; it could even improve safety of workers on site by using sensors to send incident alerts such as a sudden evacuation or a worker falling directly to site managers.
On a large-scale level, it could speed up the process from initial concept to construction completion and help public sector bodies meet the ever growing demand for urban infrastructure and housing quicker, in what Anagnost called "the century of the city".
He is dreaming big – and why shouldn't he. Far from automating jobs away, Anagnost wants industry to find new ways of achieving better outcomes – and more of them – with less negative impact on the surrounding environment. And he believes this should be done in unison: "We believe that humans and technology, whether that's robots or Revit, can accomplish a lot more working together than they could alone."
Ultimately, developing automation is a rationalisation programme. But that's the idea – to become more efficient so that time and resource can be used to innovate even more.


Jamie Harris is features editor for Building magazine.

Follow Jamie on Twitter @jamiehwriter