The UK's female engineers are having to endure harassment and victimisation at work, which should not be tolerated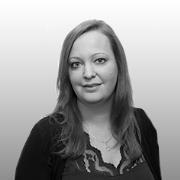 Somewhere among the thousands of people who lined the streets of Washington D.C. on Saturday, a woman called Barbara Res held aloft a placard. On one side, like many other banners visible in the Women's March opposing Donald Trump's inauguration, it read "Not my President". On the other, a photo of a younger Res, decked out in a hard hat on a scaffold platform, was emblazoned beneath the words "I am the woman who built Trump tower."
Res, along with an estimated half a million other people in Washington, and millions more who joined in protests around the globe, was voicing her opposition to the newly-sworn in president's policies on diversity, abortion and climate change – and in particular his attitude toward women. Res has first-hand experience of the latter.
A professional engineer, she is a former vice-president in charge of development for The Trump Organisation, and between 1980 and 1984, led the building of New York's Trump tower.
Res told the Huffington Post that people she met on the March were not only, as you'd expect, keen to hear about her experiences of working with Trump – a man she described as "obnoxious" – but also wanted to know how she found working in construction in the 1980s, back when only 6% of engineers in the US were women. The situation has improved since, but not by much – in 2012, it was estimated 14% of the country's engineers were female. In the UK, the picture is even worse: just 9% of engineers today are women. In general construction, that figure drops further.
This week, in partnership with Hays, Building has published exclusive research into the challenges female engineers face in their careers, in an attempt to examine why a part of the industry that, without reliance on manual labour, has the potential to be particularly attractive to female employees remains rooted in the past. The survey findings are shocking. Seventy-three percent of female engineers say they have experienced discrimination, harassment or victimisation. Only one in 10 works for a firm that offers maternity pay above the statutory minimum. And 57% believe that they do not have the same opportunities for career progression in their current firm as men.
This research offers a damning insight into the experiences of women working in the sector, proving that addressing gender diversity is a problem that still runs far deeper than improving the industry's oft-cited public image problem to attract recruits.
But on top of the headline statistics, another worrying explanation for the industry's slow progress on attracting women is suggested by the differing perceptions of men and women working in the sector.
An overwhelming majority of men – 67% – believed men and women had equal opportunities for career progression in their current organisation, compared with 43% of women. And even when the direct reference to equality was removed from the equation, women were still more pessimistic about their prospects than their male colleagues. Forty per cent of women believed there were no good opportunities for continuing professional development in their firm, compared with 32% of men.
These sentiments sit at odds with the high-profile efforts of many companies in the sector to make their workplaces ones women want to join, and crucially, remain in. But the cold fact in a sector which has been male-dominated for so long, is that the decision-makers who must drive a change in culture remain overwhelmingly male. And the experiences of the women in our survey suggest that some well-intentioned initiatives may be missing the mark, being misunderstood, or perhaps – an uncomfortable truth at many large organisations – tumbling into the vast void of central directives that are not properly implemented at a local level.
The current skills shortages in construction, which stand to be worsened by any labour restrictions brought in with Brexit, provide as clear a warning as any over the urgency of increasing the industry's appeal to the 50% of the population that it still far too frequently seems to marginalise or ignore.
The UK's female engineers may not be working for someone who openly boasts about where women ought to be grabbed, but on the evidence of the survey, there is still a huge problem with harassment and victimisation that cannot be tolerated. And the hidden biases and misunderstandings that are leading women to turn their backs on the sector need to be better understood, for the good of not just women, but their male colleagues as well.
Sarah Richardson, editor