Survey by Hays reveals women continue to feel disadvantaged in a male-dominated profession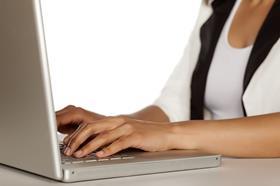 Women engineers feel they face discrimination from a male-dominated profession that has failed to adapt to the demands of modern family life.
The results from the survey, carried out for Building by recruitment firm Hays, reflects a worrying lack of progress for women in the UK engineering sector, where they make up just 9% of the workforce.
The majority of women did not think the sector offered equal opportunities for career progression and said that they believed having a family could damage a woman's career in engineering.
Ninety per cent said having children affected their job prospects, while shockingly 73% said they had experienced sexual discrimination, harassment or victimisation.
In contrast men working in engineering felt having a family had less impact on their career, with 58% of them staying in the same job after children, compared with just 36% of women.
However, men did recognise the challenges faced by women with families: 70% of them agreed that having children had a negative effect on their female colleagues' careers.
Only 39% of women surveyed have children, roughly half the proportion of the men surveyed.
One respondent gave an example of casual sexism that she encountered, commenting: "I was once told [by a male colleague] not to worry about having a career in my early thirties as I'd be too busy having children."
There are some positives – more women report themselves to be ambitious for senior leadership positions than men, and more report being secure in their jobs (64% say they are compared with 58% of men).
Reacting to the results, Richard Gelder, director at Hays Construction and Property, said he was hopeful the worsening skills crisis would lead to more progress for women in the sector.
He said: "If firms don't take this on they're being a fool to themselves. They simply have to engage with a wider talent pool, and those who do will gain a massive advantage."
The research was carried out in December by Hays, which surveyed over 370 men and over 100 women engineers working in the UK.
For full analysis of the results click here