Brookfield Multiplex's turnaround is a remarkable one; not just because of what was achieved, but how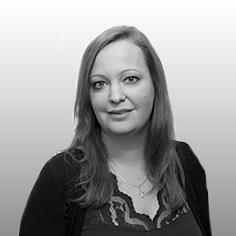 A decade is a long time in anyone's book; but where Brookfield Multiplex is concerned 10 years feels like a lifetime ago.
Back in 2005, the firm was mired in the Wembley Stadium project that was to prove arguably the most notorious UK construction project in living memory - missing a series of completion dates and ending in the biggest legal fight in British construction history.
As far as Multiplex - as it was then known - was concerned, the damage was huge both financially - costing the company more than £200m - and reputationally. The high-profile nature of the project's failings, allied to the trail of angry subcontractors left in its wake, led many to assume the Australian contractor's days as a force in the UK were over almost before they had begun.
Fast forward to the present day, however, as the new Wembley prepares to host its ninth FA cup final, and the past failings of its main contractor have been pretty well consigned to the pages of history.
Indeed, today's Brookfield Multiplex appears as a paragon of the modern construction company. Its roster of recent wins is one most contractors would cast an envious eye over, with Berkeley Group's One Blackfriars and Almacantar's Centre Point among them, and the restarted Pinnacle on the horizon. The company is fast becoming one favoured by blue chip clients for major projects - and, perhaps even more surprisingly given its Wembley days, is now being lauded for the strong relationships it has built not just with its clients, but also in its supply chain.
The turnaround story is a remarkable one; not just because of what was achieved, but how. A central pillar has been an overhaul of its approach to its supply chain - borne, according to Brookfield Multiplex's EMEA head Ashley Muldoon, out of a genuine desire to understand what drives subcontractors' work and businesses. It's a far cry from the company whose conduct towards a supplier was once described in court as "ruthless" and even "deplorable".
So, the question for those - particularly subcontractors - who bemoan the industry's adversarial working practices, has to be: if Multiplex can change, surely it's possible for others to reform too?
Multiplex had the ultimate incentive to transform the way it works: with its reputation in tatters after Wembley, its future as a business in the UK relied on it. In addition, its decision to focus on high-end clients - the sort who scrutinise their contractors' relationships with their supply chains - meant that there was an absolutely clear business case for this kind of reform.
The case may not be as clear cut for other contractors, especially given the short-term pressure to squeeze costs to boost margins as firms jostle for advantage post recession. But the approach taken by Brookfield Multiplex is open to any company - and the fruits of its efforts should be pause for thought. The work put in by the contractor's managers to position the company for the longer term has meant that the business can now, if you believe market talk, have pretty much the pick of its suppliers and its work. And which contractor would not want to be in that position in a few years' time?
Sarah Richardson, editor