This week's World Green Building Council report on green value is the start of a new frontier in selling green construction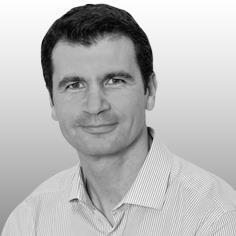 When capital cost is king, persuading clients of the whole life value of sustainable building is not always easy - particularly when energy is often a minimal cost for many organisations.
However, we've known for some time that if we can reliably quantify the health and productivity benefits of greener buildings, then that makes for a much more compelling business case.
We may not have completely put that argument to bed, but with a major new report from the World Green Building Council, I think we have provided the foundations for doing so. The report is the culmination of a year-long project, drawing on over 50 industry and academic experts from across different disciplines, sectors and locations, a number of national Green Building Councils, as well as JLL, Lend Lease and Skanska, who all sponsored it.
The report suggests there is now "overwhelming evidence" which demonstrates the design of an office – from its interior layout and the views from its windows, to the quality of its air or the amount of daylight it receives – has a major impact on the health, wellbeing and productivity of its occupants. And it suggests there are a number of areas in which a 'virtuous circle' of good design can benefit both people and planet.
It is deliberately aimed at a non-technical, non-sustainability audience, and compiles the most robust and up to date information in a very accessible way (look out for the app later this autumn). It's produced partly as a communications tool for contractors, designers and suppliers who are often the ones taking the argument to clients, and for the more enlightened developers and building owners and managers who want to get on the front foot with forward-thinking tenants.
For the first time this report sets out how building owners and occupiers can begin to measure health, wellbeing and efficiency
What's unique about the report is that for the first time it sets out how building owners and occupiers can begin to measure health, wellbeing and efficiency to see how it affects them. After all, one of the most important questions for executives is, "How does my building impact my people?"
The framework (or toolkit) presents three ways businesses can begin to measure these benefits and then relate them back to the buildings themselves. These are: financial metrics such as staff turnover, absenteeism or revenue; perception studies of staff on a range of self-reported attitudes; and the physical features of the office, such as temperature.
An exciting development is the introduction of wearable technology that is able to monitor the physical conditions of an office and human impacts in real time. But of course, it is the relationship and overlapping of these three elements – finance, buildings and people - that is of most interest.
This is a fast moving issue, and it feels like we're just at the start of something big. The next chapter for green buildings will be written by those who embrace the health, wellbeing and productivity of the people who occupy them.
Paul King is chief executive of the UK Green Building Council