The high-profile pursuit of May Gurney demonstrates growing evidence that the support services sector is a major future growth area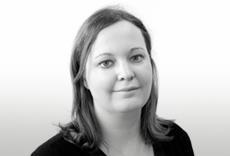 It might be a company that has traditionally avoided the glare of publicity - a relatively easy thing to do when your roots are in street lighting contracts - but this week's unfolding drama has made clear that There's Something About May Gurney. And not just from the point of view of Costain and Kier, the two firms that have suddenly found themselves pitched in a battle for control of the support services contractor, now that the former's agreement of a merger has been thrown into doubt by a declaration of interest from the latter.
Costain and Kier each have their own reasons for pursuing May Gurney. Kier's is a straightforward quest for growth, while Costain's is amplified by the still-open wound of the failure of its bid for another firm in the support services arena, Mouchel, two years ago.
The two firms' open jockeying for position will increase the pressure on other companies that are eyeing the potential of the support services sector
What both suitors share, however, is a conviction that the support services sector in which May Gurney counts itself a key player is a major future growth area for construction. The wisdom is that it offers a short-term safe haven from recession elsewhere, and promises longer-term prospects from clients that are increasingly demanding that construction firms can service a project for the whole lifecycle of a building.
It's a view that has been around for some time - but has growing evidence to support it. The Defence Infrastructure Organisation's hotly-contested contract to manage the rationalisation and running of its £20bn estate is evidence of the kind of prize on offer. In all possibility, deals like this could form the model for central government departments and local authorities that have seen their internal expertise suffer at the hands of public sector cuts.
However, this shift has yet to materialise on a large scale, and set against it is the reduction in public sector clients' ability to spend that those same cuts entail.
So Costain and Kier are making a bet in their pursuit of the sector. But having placed that bet, they are right to seek to make good on it through acquisition. Four years ago, most contractors were making the same encouraging noises about the infrastructure market as they are now about support services; but the only ones to have gained success from it during the downturn, when the market both improved and became instantly more competitive, are those that had already established a significant track record - or bought a firm that did. So, in the case of Costain - which is viewed as having a much less established support services offering than Kier - time is particularly critical.
The two firms' open jockeying for position will, however, significantly increase the pressure on other companies that are eyeing the potential of the support services sector to expand their own operations. Equally, there is a sense that the move, coupled with the recent trend towards major structural changes at contractors (we report this week on high-profile moves at Wates and Laing O'Rourke, reflects a contracting landscape that is starting to shift fundamentally.
The flip side is that businesses that cannot demonstrate a clear strategy to position themselves for a future of suppressed contracting margins, and heightened demand for efficiency, risk being left behind.
Sarah Richardson, editor