The CBI is right to say we need fair rates of pay to secure economic and social stabiity, and in construction this approach could also help secure the next generation of workers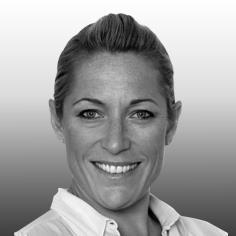 This week started with over 1,000 business leaders attending the annual CBI conference in London's prestigious Grosvenor House Hotel. The theme of the conference was "Growth for All", as the CBI launched its new report "A Better Off Britain" - aimed at ensuring Britain's economic recovery is both inclusive and stable in the longer-term. In fact, the entire conference agenda seemed to be structured around themes of fairness, inclusivity, education, trust and responsibility – the very foundations of socio-economic sustainability.
The reason for this is a concern over falling living standards as wage freezes fail to keep up with rising costs of living, and the earnings gap increases between rich and poor. Amid the many excellent recommendations picked up by the report are two specific themes which seem particularly salient for those developers and contractors priding themselves on their approach to sustainability.
Skills and education
Jobs generally are becoming much more highly skilled, leaving people behind due to their inability to match the skills requirements. We know that the construction industry skills gap is particularly acute, given the 350,000 or so people it lost since its peak before the recession. We need thousands of new workers to keep pace with the rising demand of construction activity that accompanies a return to economic growth.
Some of the larger property developers cottoned onto this skills shortage a while ago. British Land and Sheffield City Council had the vision and determination to establish The Source over 10 years ago. By helping local people find employment, from young people embarking on their first job experience to the long-term unemployed getting back into work, The Source has generated a total of £53.4m of social return on investment – that is £3.70 for every £1 invested. Similarly with Land Securities' London Employment Strategy: by providing support and encouragement to long-term unemployed people, Land Securities is opening up new careers in construction and generating income for many individuals who previously had neither.
We need to be doing more to help people in jobs to develop and refine their skills, enabling them to climb the ladder into higher-paid work
Indeed, the property industry generally is waking up to the opportunity of "growing its own talent" – as illustrated by the increase in apprenticeship schemes in the sector. As part of its commitment to recruit 1,100 graduate trainees and apprentices over a three-year period, Barratt Developments has teamed up with Sheffield Hallam University to deliver the UK's first Residential Development and Construction foundation degree. At JLL alone, we have appointed 13 apprentices to date, three of whom have now been given permanent contracts as surveyors. We have a commitment to take on a further five before year end 2014.
But while enabling the unskilled or unemployed to come onto the ladder is a crucial first step, it is not the only fix. We need to be doing more to help people in jobs to develop and refine their skills, enabling them to climb the ladder into higher-paid work. By upskilling and educating our staff, we are investing in their potential to fulfil different functions, and enabling progression towards greater responsibility. This is a live challenge for any organisation committed to properly embedding sustainability into its DNA. Employees across all disciplines are going back to the classroom to learn about new dimensions of performance - environmental and social – to complement the traditional dimension of financial performance.
Wages
This year's CBI conference was also the first time a religious figurehead was invited to speak. Dr John Sentamu, the Archbishop of York, spoke very passionately about the "stain on civilisation" that is income inequality. He told the businesses in the audience that they represent the "gatekeeper of opportunity for the young and the low-paid" and that most of them should commit to paying the Living Wage. Organisations accredited as Living Wage Employers have grown steadily over the years, now totalling 1,022. Most recently, property and construction businesses have decided to follow suit including Aberdeen Asset Management and Canary Wharf Group.
Although businesses that commit to this minimum hourly rate for their staff – and increasingly for their suppliers and contractors – do so voluntarily, there are proven business benefits including lower turnover rates, reduced absenteeism, and increased consumer awareness. Guaranteeing fair rates of pay is one of the many ways in which the construction industry as a whole can improve the lives of its employees and secure the next generation of loyal workers.
It is interesting to note the strong synergies that this latest report from the CBI has with sustainable business as a whole. Indeed, when reflecting on a report published by the same CBI only two years ago entitled "The Colour of Growth", it is clear that the concepts of "green" and "growth" are themselves not oxymorons. The move to a low-carbon economy will drive significant business investment and new jobs will spring up in a range of new industries. Many of these will relate to buildings and construction, so the sustainability agenda may represent growth across the triple bottom line as a whole.
Julie Hirigoyen is UK head of sustainability at JLL