With only finite space available, there is an urgency to ensuring that we maximise the development potential of constrained sites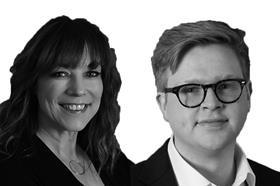 It is clear that no single model of delivery can provide the scale and quality of new homes required to solve London's acute housing crisis. Progress will only be made by supporting a range of designs and building heights across the capital.
With only finite space available, and London's population projected to grow to 9.5 million by 2026, there is an escalating urgency to ensuring that increasingly complex and constrained sites are developed in a way that maximises their potential.
Give developers the freedom to imagine diverse and exciting new homes
A tick-box, formulaic approach in attempting to achieve this density is clearly inappropriate, and policy needs to reflect the reality of what London (and indeed the rest of the country) needs, and allow the flexibility to provide a range of solutions.
In the recent report Distinctively Local, architects HTA Design, Pollard Thomas Edwards, PRP and Proctor & Matthews wrote to the Building Better, Building Beautiful Commission (BBBBC) to advocate 'choice and diversity' in housing. This is a positive suggestion, and it is hoped that under the interim stewardship of Nicholas Boys-Smith, the BBBBC will ensure that the industry is given the freedom to deliver density in innovative and site-led ways.
Indeed, taken in conjunction with London mayor Sadiq Khan's proposed new approach to density matrices within the draft London Plan, it seems that change may be afoot. However, the ultimate responsibility remains with policymakers across all local planning authorities to give developers the confidence and freedom to imagine and bring to fruition diverse and exciting new homes that will not be refused planning approval on the basis of needlessly restrictive policy approaches, subjective aesthetics or "nimby" sentiment.
This goes not just to the determination of applications, but also the formulation and application of policies.
While in principle local and central government are in agreement on the idea of flexibility and choice in housing, in reality fundamental changes are needed to ensure that those looking to deliver much-needed homes have some certainty of approach to the determination of their applications, and the confidence to progress innovative approaches to density.
One of the major challenges is that there is no London-wide strategy for increasing housing density. Despite the Mayor's Housing Supplementary Planning Guidance and the draft London Plan containing provisions covering desirable heights and designs of buildings for the entirety of the capital, these are often betrayed by the lack of consistent strategy between local authorities. At the moment, developers and housebuilders are too often faced with shifting (or invisible) goal posts. With each borough holding different priorities, and little guidance being offered by existing policies, it is hard to balance planning risk against the clear need to maximise delivery.
Currently, planning guidelines held in the National Planning Policy Framework (NPPF) and the London Plan contain express acknowledgements that the potential for increased housing densities needs to be explored everywhere. However, these obligations are often dodged by local authorities under pressure from residents and in favour of restrictive and inconsistent Local Plans.
Encouraging diversity does not preclude consistent frameworks and policies across boroughs. The industry needs to be able to throw the kitchen sink at the housing crisis if progress is going to be made, and for this to happen it needs to be made explicitly clear what will be permitted by local authorities.
The recent saga surrounding the development proposals for Purley Baptist Church shows that many senior policymakers still take a narrow view of what is desirable development and are willing to enforce that at the expense of delivery. The case saw housing secretary James Brokenshire quash the planning consent of a 17-storey residential building on the site of Purley Baptist Church on the basis that it was a mere single storey over its local plan allocation. This is indicative of the one-track view of design and development held by many decision-makers which sees development arbitrarily stymied on the grounds of height and design.
However, it is clear from London boroughs such as Camden, Islington and notably Kensington & Chelsea – some of the most densely populated districts in the country – that positive development comes in a range of forms. None are dominated by a single style of housing, but all make full use of the land available to them with diverse strategies.
Evidently, the principles of flexibility and diversity are well established, but now they need to be reflected in practice as well. Most urgently, developers must get assurances, both from the Secretary of State and from local authorities, that rules will be kept consistent across London, and that the building of quality homes will be supported, in whatever form it takes based on the context and needs of the local area.
Karen Cooksley is head of the planning team at Winckworth Sherwood and Alex Woolcott is a solicitor in the planning team at Winckworth Sherwood