In her first article for Building, our new columnist talks about what's required to make the UK's infrastructure fit for the 21st century and why it's so important that imagination is at the heart of our thinking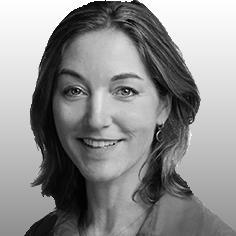 It's difficult not to be overwhelmed by the enormous task of making the UK's infrastructure fit for the 21st century.
By infrastructure I'm not simply talking about buildings, roads and bridges - the physical manifestation of things - but about our attitude towards how the world works, our place in it, and how that is embodied in the things we build.
Imagination needs to be at the heart of our thinking, moving towards a healthier, more compassionate and greener philosophy than before. The London Infrastructure Plan 2050 has imagination - and ambition - aplenty. It looks towards 50% more capacity on parts of the Tube, the extension of the Bakerloo line, more capacity on Crossrail 1, the building of Crossrail 2, a transformed overground rail network to bring in the suburban lines, the development of Old Oak Common into a major hub, more river crossings, broadband targets, decentralised energy generation and ambitious targets for housing.
Everyone knows it won't be comfortable. It will require densification by building higher, more compactly and possibly on the green belt, and we will have to rethink our reliance on the private car through car clubs, walking and cycling. The need for a more active population goes hand-in-hand with the need for improvements in air quality and the public realm.
Leeds, Sheffield, Manchester, Birmingham and Newcastle are great cultural centres with huge assets in terms of housing and amenities, yet none have a plan that matches London's. This is fast becoming essential and is part of the reason for banding them together as the "northern powerhouse" (a term that looks like it's here to stay).
The region as a whole is significant, accounting for 16.7% of the UK population and 13.3% of the UK's Gross Value Added (GVA), compared to London's 13% of the population and 24.5% GVA. Yet population growth and GVA have both been running at less than half the rate of London over the past 10 years.
Our infrastructure projects should engender national pride, matched by a sense of local ownership, from electricity pylons to flood defences, bridges to road signs
It's not simply a case of taking from one to pay for another - there should be investment in both. Cities need to have more freedom to invest in their own future and to future-proof their infrastructure. Devolution needs clear and co-operative leadership from the city regions to make more than the sum of its parts.
In the words of Lord Adonis, who heads the National Infrastructure Commission (NIC) of which I am a part: "The work of the NIC is to strongly encourage city regional infrastructure plans, to help join them up, and to work in the context of these plans to promote essential national infrastructure of national importance."
Where do you start when so many things need sorting? What do you prioritise from a list that includes transport, water, waste, energy and communications, all of which need attention? Step away and you see that they are all interrelated; dividing and separating the big issues of our day will not conquer them.
Instead, we need to find a way to embrace the interdependencies and connect them through a collective vision, at first strategically and then as part of the on the ground design process.
That's where I come in, making sure that grand plans join up with real life. My contribution to both the NIC and as chair of the design panel for HS2 is to offer an alternative human perspective to that of GVA - one that connects the vision and economic arguments to the people and places on the ground, and that promote the benefits of good design. Successful design is about not just aesthetics but an enjoyable experience of life, and it is this that we must remember and encourage at all times.
Our infrastructure projects should engender national pride, matched by a sense of local ownership, from electricity pylons to flood defences, bridges to road signs. They need to be fit for purpose and sensitive to their context, and should be designed for the needs of the future - which arguably could mean not having them at all.
If Britain is to succeed in the coming decades we have to take our national infrastructure seriously. To maintain our competitiveness among the G20 nations we have to address the infrastructure requirements that will help us unlock the jobs and growth of the future. Britain is capable of designing and building world-class infrastructure. It just has to believe that it can.
Sadie Morgan is a co-founding director of dRMM Architects. She is also the HS2 design panel chair and sits on the UK's National Infrastructure Commission