The country's listed housebuilders are being battered, but they are in better shape than 12 years ago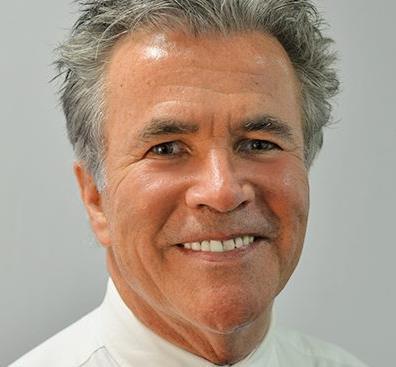 What a difference a month makes. But then few months in modern times have gone from normality to a worldwide pandemic that is effectively shutting down towns and cities, regions, even whole countries.
The impact of coronavirus on the housebuilding industry is being keenly felt among listed firms. On 19 February the sector reached a new value-high of £53.5bn. Four weeks later, it had more than halved to £24.9bn.
The sector is down 47% so far in 2020. By contrast, the FTSE 100, the country's index of leading companies, has fallen by nearly a third since its 52-week high and by a similar proportion in 2020, two and a half months in.
Turning to individual share prices, so far in 2020 the movement of the 17 UK sector housebuilders is around 50% down, year-on-year, with the worst being McCarthy & Stone (off 73%), followed south by Inland Homes (down 60%).
We are living in a seemingly interminable disaster movie – let's call it Global Financial Crisis 2 – where the scary sequel comes with an added and categoric health warning. Leading actors such as the banks and oil companies are having a torrid time, but the supporting cast of housebuilders is being obliterated.
I have never seen anything like this - the crash of 1987 was over in the blink of an eye compared with 2020
In its plot synopsis IMDB would be telling you that very few houses are to be built or sold ever again and there will be significantly fewer thesps coming onto the film set.
In a long career covering this industry – starting off on Building in 1980 – I have rarely seen anything like this, either in the scale of the declines or their sustained frequency. The crash of 1987 was over in the blink of an eye compared with 2020.
The same goes for mid-2016, which included the Brexit referendum, when the UK housebuilding sector fell 18%. But this too was isolated. Fleeting.
The sole precedent was the 2008 to 2012 global financial crisis, when UK housebuilders had a torrid time, as did the entire world. On 7 July 2008, the total stock market value of the UK housebuilders was less than £4bn. Compare that with the peak, earlier this year, of nearly £54bn.
Back in 2008 those were dark days, when the likes of Barratt and Taylor Wimpey became penny stocks. It looked as though normal life would never return.
The industry's reaction, however, was business-school text book stuff. Over three calendar years, from 2008 through to 2010, the publicly-listed UK housebuilding sector wrote off £5.2bn in provisions against asset carrying values, or 40% of the total.
The industry is now spectacularly better managed and spectacularly more solvent
In other words, at 31 December 2007, the sector's net asset value was £12.8bn. The sector also raised some £1.7bn of fresh cash from its shareholders.
The industry learnt empirically too, and a decade later is spectacularly better managed and spectacularly more solvent. The likes of Barratt, Berkeley, Persimmon and Taylor Wimpey hold net cash piles of between £500m to £1bn.
In fact, only three of the listed 17 firms have any significant net debt at all: Inland Homes, Springfield and Watkin Jones.
This week, Crest Nicholson and retirement housing specialist McCarthy & Stone said they would not pay a final dividend for the fiscal year just gone, while Berkeley has already waived a £455m special dividend. Which is fair enough.
Crest also said that it was "suspending all existing financial guidance". Fair enough again.
Yes, the future is unclear. And, yes, there will be fewer publicly-quoted housebuilders in a year or so's time than there are today. But remember what happened after the first global financial crisis: in the long-run we are not all dead.
Tony Williams is founder and chief executive of Building Value