Build UK's chief executive on the industry's co-ordinated response to the coronavirus outbreak

Never before have I been so proud to represent the construction industry. Faced with a crisis the likes of which we have not seen in our lifetimes, our sector has collaborated and worked with government in ways few would have thought possible, providing the information and guidance companies need to respond to the unprecedented circumstances they find themselves in.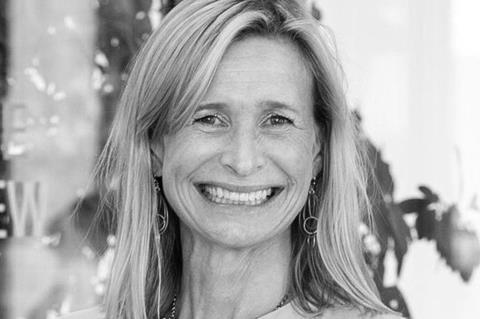 As a result, we have been able to deliver on the government's very specific ask to keep construction going for the good of the country and completed some incredible projects in support of the coronavirus response. Everyone is aware of the Nightingale hospitals, built rapidly and to demanding specifications in cities around the UK.
Construction companies are also continuing, and in some cases accelerating, work on numerous other projects to expand healthcare capacity. The industry is also donating hundreds of thousands of PPE items to frontline NHS staff.
In addition, we are carrying out vital work to keep the country's infrastructure running, including highways and key transport links, alongside schools and social housing which will be needed when we emerge from the crisis into the 'new normal' (whatever that may look like).
To keep the industry going, we have got to keep the whole construction 'ecosystem' going
Integral to keeping this essential work going was the development of the Site Operating Procedures, and Build UK was proud to play a key role, along with the Construction Leadership Council, in introducing the first version on 23 March. We followed up with detailed Guidance on Contractual Issues Caused by Coronavirus, which emphasised the need for a collaborative and long-term approach to completing projects.
These are some significant accomplishments, but we cannot afford to take our foot off the pedal. To keep the industry going, we have got to keep the whole construction 'ecosystem' going. This means keeping builders' merchants, transportation systems, specialist contractors and many other critical components of the supply chain functioning as close to 100% as possible
This may not be an easy message for the public to receive and we saw some strong reactions, especially in the early days of the lockdown as we all got to grips with the new reality of living with coronavirus.
It is not always appreciated outside our sector that construction sites are highly controlled environments. They are required to meet very strict health and safety standards while performing some incredible feats.
We are an extremely resourceful and dedicated sector, and we are at our best when developing solutions to difficult problems. Companies have fundamentally changed the way they do things in order to adhere to the new Site Operating Procedures, much in the same way as they responded over the past two decades when making huge strides in reducing injuries on-site. When faced with a challenge, construction does tend to respond well.
Finally, we must not forget just how important our sector is to the economy. Construction contributes at least 6% of the UK economy (GVA), directly employs more than 7% of the total UK workforce and supports a further 10%. As we emerge from this crisis, we are all going to need the whole sector to get back up to maximum capacity as quickly as possible, so it can continue to deliver on the UK's significant housing and infrastructure needs.
I am proud to be leading 'Team Build UK', flying the flag for construction and supporting our industry at this difficult time.
Suzannah Nichol, Build UK chief executive
Tell us about the projects that make you proud to help
Building has launched its Proud to Help campaign to highlight all the work construction is doing to support the country's public services, critical works and supply chains, as well as setting it back on the road to recovery. Contact us at newsdesk@building.co.uk with the subject line 'Proud to help' or via LinkedIn or Twitter with your #ProudtoHelp stories