Next week the chancellor will unveil his spring Budget, let's hope he uses it to strengthen existing policies and provide certainty rather than unleash any big surprises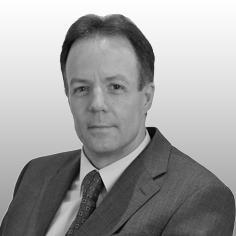 There is certainly something to be said for boring Budgets. Although they may lack the political spark and drama of the chancellor unveiling an unexpected flagship policy shift (or VAT on Cornish pasties), they bring with them certainty and a considered approach. Whether or not you think the policy being announced is a good one or a bad one, a big surprise in a Budget will almost inevitably cause disruption and confusion.
I have always thought that if a government is clear about its policy direction and intent, then a Budget should be about enabling that intent and making it happen. That approach may not produce historic Budgets that go down in the political annals - but Budgets are at their best when they provide clarity and strengthen existing policies rather than tearing them up and starting anew. Boring can be better.
With that in mind, it's worth considering what we might see and what we would like to see in this spring budget. All with a clear focus on where enhanced clarity, strengthening and support could be best applied for greatest effect - without causing unnecessary confusion and uncertainty.
Housing supply is a critical policy issue. That was made clear by the publication of the recent housing white paper. It should, therefore, feature strongly in the Budget.
I see four key areas for intervention where the impact and consistency with policy will be positive.
A sizeable capital investment in support of new affordable housing levels would lead to a jump in construction jobs and new homes
The first major opportunity the chancellor has will be to provide some detail around some of the measures in its recent housing white paper. We know that there is real interest in extending the range of housing options on offer and helping those that need it into affordable housing. In particular, there is need to understand the proposed planning provisions in more detail. How will they work, what are details and how and what will be the sanctions that are applied? The white paper contained some bold policy measures, but as ever with planning the devil is in the detail.
The UK has much to be proud of when it comes to its planning system, but that's not to say that there isn't room for improvement. It is clear to everyone involved that Local Plans are taking longer to introduce than had been hoped. As a result, delivery levels and planned housebuilding levels are lower than they need to be in many areas. Building on the white paper, this Budget could set our more detail on how we can speed up delivery, strengthening developer certainty and pushing forward new housing construction.
From a fiscal perspective there are also a number of financial measures that we could see, all of which would further clarify this government's approach to housing policy and strengthen the sector.
The first is quite straight forward - a simple funding boost for affordable housing. Given where we are now, with the government's borrowing levels reducing and the benefits of more affordable housing becoming increasingly clear across the UK, this may not be as unlikely as it sounds.
All of the 'boring' policy measures I've described above are about encouraging developers to take more risks and begin to make decisions ahead of the demand curve
A sizeable capital investment in support of new affordable housing levels would lead to a jump in construction jobs and new homes. It would also carry with it real economic growth - as well as providing a route into the market for those least able to access secure housing. This funding would then set a challenge for the industry, with the government able to set targets around speed of delivery and the use of new methods of construction to aid that process and cost efficiency.
The next simplest lever the government can pull on housing is the use of tax breaks to encourage investment in new build-to-rent housing, with an emphasis on encouraging new build-to-rent schemes outside of London. This could be a small tax incentive over a modest period of time that is linked to long-term rental activity, so that the homes that the industry is designing and building are long-term prospects, not short-term fixes.
Again this will go with the grain of government policy and place responsibility with the key movers in the build-to-rent sector to leverage the new tax breaks and drive forward with building sustainable projects in areas with the most pressing need and capacity for development.
The final, most complex and certainly most contentious change we could hope to see in the Budget is around stamp duty. It's a certainly a tricky one. But with rising values it needs attention and justifies action. The highest levels that apply to the highest value areas have been introduced to encourage the development of homes across a broader range of values for existing residents of the UK - and we should rightly be wary of changes to those high levels driven by housebuilders' demands.
However, across the piece stamp duty thresholds now look out of line with current property values, and there is a risk that they are acting as a disincentive to purchasers and developers. Although it sounds quite radical, a doubling of stamp duty thresholds at the lower end, and possibly across the all value bands, would strengthen and really underpin the existing government approach to creating the incentives to increase supply. It would both drive up demand and construction without losing the sense of purpose of stamp duty structures and still generate significant income. And, of course, any deal of that kind would need to come with an unequivocal commitment from housebuilders to increase supply.
All of the "boring" policy measures I've described above are about encouraging developers to take more risks and begin to make decisions ahead of the demand curve - because without that shift we are going to struggle to build the houses we need.
What we need now is a deft hand on the tiller, a capital injection and some clarifications on our direction of travel. With Article 50 on the horizon and more interesting times to come, a nice boring Budget with announcements fully aligned with published policy directions could be the best thing for everyone. Bring it on!
Richard McCarthy is senior director strategic services at Capita