Modular has a few high profile champions but at its core we are a traditional industry and it will take a big effort to change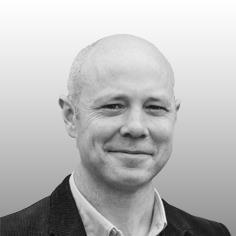 The modular housing industry seems to have hit the purplest of patches, with a place guaranteed in the forthcoming housing stimulus package and a holy trinity of high-profile advocates in the form of housing and planning minister Gavin Barwell, Berkeley's Tony Pidgeley and Urban Splash's Tom Bloxham. It seems the smart homes of the future will arrive on the back of a lorry.

But, for those of us developing on the ground now, it's easy to assume that this is yet more fur coat and no knickers. On your average London infill site, even with a monumental undersupply of traditional contractors and ever climbing construction price inflation, it's nigh on impossible to find a modular build option that truly fits.

For me, the problem is not one of those so lazily quoted with regard to modular – surely by now, issues like design inflexibility have been knocked into a cocked hat by schemes such as ShedKM's hoUSe and HTA's Apex House.
The crux of the issue is that modular is a newly discovered species in an ancient ecosystem
No, for me, the crux of the issue is that modular is a newly discovered species in an ancient ecosystem. There is a learning curve with modular that, no matter how it may demur on the issue, mainstream property has not yet climbed. Architects can't really specify it, project managers don't know where to source it or how to comparatively rate it, and cost consultants don't know how to price it.
In an inherently conservative industry built on an intricate structure of commercial relationships and shared experience, not enough complex projects have been completed, or lunches had, for modular to be confidently recommended as the solution to the client's problem.
In this context, it's no wonder some of the bigger clients are taking matters into their own hands, with L&G and latterly Berkeley resolving to set up their own manufacturing facilities. Those without the funds or development pipeline to support this approach must rely on what is already available and, while I have absolutely no doubt that there are many factories across the UK with the capacity and expertise to make great homes, I'm afraid I only know about one or two of them. More importantly, so do those who advise me.

So if offsite is to truly become a mainstream option for medium scale construction projects, we must bridge the gap between the factory and the client. Key to this is collaboration in all disciplines. It is no surprise that the more successful examples of modular construction such as hoUSe have resulted from joint research and development, over time, between good architects, dynamic manufacturers and a supportive client team.
For me, this actually bodes extremely well for the demand and supply of modular systems over time, especially with a helping hand from central government. The more we use it, the more useful it will become.
Colm Lacey is director of development for Croydon Council and managing director of Brick by Brick Development