Simon Rawlinson on the opportunities and challenges facing quantity surveyors and engineers and why the middle man may get squeezed out
Building is looking at the world of consultants this week with a full feature out in print and online on Friday examining the state of play in the sector.
Yesterday on building.co.uk, five top bosses shared their views on the future for consultants - today, industry expert and economic commentator Simon Rawlinson explains where he sees the opportunities and discusses his views on what firms need to survive.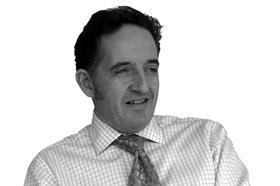 The UK consulting sector has seen huge change in the past 18 months, characterised by accelerating mergers and acquisitions, further overseas expansion and the continuing evolution of service offerings in response to client demand.
Despite the downturn, UK-based consulting businesses with a foothold in infrastructure have benefitted from continuing high levels of investment, with sectors such as rail doing particularly well. Engineers in particular can look to continuing opportunities in the renewal of the energy infrastructure and growth in new areas of opportunity such as off-shore wind.
Globally, the consulting market is dominated by a limited number of firms with the capacity to take on the risk associated with the delivery of large programmes.
The acquisition of UK consulting businesses has had a huge impact on the UK market - accelerating the consolidation of consulting service into a relatively small number of very large, multi-disciplinary firms and a much larger number of smaller firms that typically offer a more specialised range of services across a limited geography.
Construction is a large and diverse industry, so in normal times there should be plenty of opportunity for all, but the niche service strategy has its challenges - particularly around alignment of the consulting service with client need and the ability of a business to differentiate its service from its competitors.
Differentiation works well for many architectural design firms which have a distinct design identity, or for consultants in a highly specialist field - some engineering firms fit straight into this mould. However, where the service is harder to differentiate - such as project management - the ability to deliver a broader range of services is a potential differentiator in itself.
As clients, particularly in the public and infrastructure sectors change the way in which they face the market, the next two to three years could be very significant in determining how consulting services are delivered to clients in the future.
Whatever strategy is adopted, quality of service and customer care will remain paramount for clients - despite the low level of fees that are paid. Consultants' management teams will need to focus on efficiency of service and on delivering tangible value in a market that will continue to be dominated by buyers rather than sellers.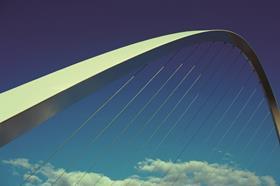 Workload in the UK is increasingly concerned with existing assets - either maintaining or increasing the performance of existing infrastructure, such as roads and water networks, or repurposing obsolete assets through refurbishment.
The clients who own these assets have to meet many different performance targets associated with safety, customer satisfaction, reliability and value. Consultants' solutions need to respond to these multiple requirements. With clients seeking to optimise what they already own and make best use of the limited capital available for investment, the commercial skills of consultants across the asset lifecycle are increasingly valued.
Given this complex decision making environment there are growing opportunities to deliver value beyond core skills, including the better use of asset information and designing to meet service requirements, as well as programme management and strategic procurement. With growing opportunities associated with lifecycle carbon management and BIM as a management tool, it can be seen that possession of a portfolio of services that relate to the life of the asset will provide a better fit with client needs than services related to a discrete project stage such as design, construction or operation.
Consultants have always looked beyond the UK for work and emerging markets have become a significant source of opportunity.
For UK-based consultants the Middle East continues to be a magnet, although there have been significant changes in the nature of opportunity over the past year. Infrastructure work and economic diversification have always been important drivers in determining the nature of workload but the 2011 Arab Spring has accelerated investment in social infrastructure, like water supply and flood prevention, as well as health and education.
No review of the consulting market would be complete without a mention of contractors. Many clients' preference for integrated delivery means that contractors are increasingly positioned as the leader of the supply chain.
This can create opportunities for high-level partnership but also threatens to commoditise current design and commercial processes. This trend is set to accelerate and the relationship between contractor and client will strengthen.
Consultants that can provide strategic advice and solutions directly to clients will thrive in this environment. Those who act mainly as intermediaries may be challenged to provide greater value.
Simon Rawlinson is head of strategic research at EC Harris